Search Engine Optimisation

Indexability, visibility, popularity and measurement
Search engines account for over 80% of all Internet traffic. Google alone has a 60% market share in search engines. Screen Pages has world class expertise in helping companies acquire customers through the Internet, by making sure that your site performs well in search engines such as Google and Yahoo. In fact, we'll pretty much guarantee that every one of your products and categories will be listed in search engines. More, Screen Pages is able to implement best-practice SEO using Magento, understanding all the key tools in the Magento Admin Panel for controlling onsite assets to optimise your presence in the search engines.
But we're also realistic: much of your traffic will be for your brand and "generic" searches for product categories such as "outdoor clothing" or "fashion accessories" may only contribute a small proportion of your overall traffic.
Our philosophy is very simple: it's all about indexability, relevance, popularity – backed up by analytical measurement.
---
Indexability
Magento is very well designed to achieve high indexation by search engines. In Magento, you have control over all the key SEO assets: title tags, meta data, URLs, internal site links (and anchor text), as well as tools for sitemaps to increase readability. Meta data can be controlled site-wide or managed page by page in Magento.
---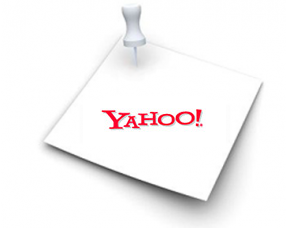 Relevance
Making sure that the "right" words and expressions are in all the right places: such as page titles, meta tags, headers, image names, links and body copy. We work with our clients to ensure that product names and classifications & descriptions are aligned to your search engine strategy. We also give you complete control over the most important SEO elements – page titles and meta descriptions so that you can fine-tune your site's performance.
---

Link popularity
The single most important determinant of where your pages appear on search results pages: the greater the number (and quality) of links, the higher your results. Getting links, though, is easier said than done. We recommend concentrated link-building campaigns, weblogs, online PR, social media and general referral development programmes.
---

Measurement
The ongoing process of monitoring how you site performs: not just the site as a whole, but also individual categories, products and especially those lucrative generic search terms.
---
Indexability and relevance are cornerstone technical and creative tasks: popularity is partly about which directories list your site and partly about providing engaging, informative content that other sites will link to voluntarily. Measurement is delivered by a powerful suite of reporting tools which enable you to track which search engines and terms generate visitors and sales.
Read our article about Coming Top of Google via SEO.