PARTNERS
Just some of the wonderful people we work with.
Screen Pages works selectively with "best in class" industry specialists to add value to your online activities. We have researched and forged relationships with reputable and proven companies to round out our managed service – whether these be companies with eCommerce technologies or those offering complementary marketing services.
Magento
Screen Pages is a trained certified Enterprise Solution Partner and has worked with Magento since 2009. Screen Pages has a strong voice in the Magento community in the UK, backed by a formal commercial and technical relationship with Magento to extend quality support and best practice to its clients.

Aptum
Aptum – a Magento Platinum partner – runs a 24*7 managed hosting facility for Screen Pages in London's docklands under a full service level agreement. Its resources, flexibility, scaleability and Magento expertise are important assets to Screen Pages.
Sagepay is a leading provider of eCommerce payment and security services. Screen Pages works closely with Sagepay for online authorisation and online payments. Sagepay's comprehensive offering is ideal for the mid-market.

dotdigital is a leading marketing automation platform with email at its core. Their mission is to empower marketers with the tools that make it easy to get dramatic results, every time.
Nosto increases online store revenues by using onsite targeted, segmented, automated marketing to deliver to shoppers a personalised shopping experience.

Loqate's range of verification and geocoding products provide a faster, easier way to verify and enrich data. The result: happier customers, increased conversions and improved data quality.
Klevu
Klevu is an NLP-based, self-learning eCommerce site search solution, designed for enterprise-level and mid-level online retailers. Founded in 2013, Klevu is used by over 3,000 merchants, from all over the world. Klevu's primary objective is to enable online stores of all types and sizes to have the most advanced and powerful, yet affordable search solution.

Ometria is a customer insight and cross-channel marketing platform that lets retailers understand customer behaviour, and use this insight to create and send personalised, cross-channel marketing messages.
Klarna offers direct payments, pay after delivery options and instalment plans in a smooth one-click purchase experience that lets consumers pay when and how they prefer to.

Adyen is the payments platform of choice for many of the world's leading companies, providing a modern end-to-end infrastructure connecting directly to Visa, Mastercard, and consumers' globally preferred payment methods. Adyen delivers frictionless payments across online, mobile, and in-store channels. With offices across the world, Adyen serves customers including Facebook, Uber, Spotify, Casper, Bonobos and L'Oreal.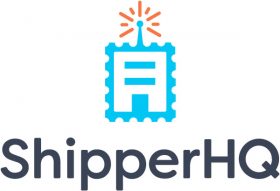 Shipper HQ offers shipping-based pricing, promotions, and delivery options – giving you control from checkout to the post-purchase experience, such as full control over shipping options and rates in your customer's cart. Set rules to show customised rates for specific geographic zones, shipping groups, or a range of dates and display special shipping options based on conditions you choose.

Mention Me's platform enables 400+ companies worldwide to harness the power of their advocates. Their referral programmes help brands increase customer acquisition by 10-30% and these referred customers exhibit stronger brand loyalty and higher lifetime value.
Photoslurp is Europe's leading Visual Commerce platform enabling brands to integrate UGC into their online shopping journey driving an increase in online sales. More than 300 brands use our technology. Links of London, Loake Shoemakers, Osprey Europe, CLUSE, Hummel, Yves Rocher, Faberge and Denby Pottery are some of our clients.
Styla's no-code Content Experience Engine enables the ecommerce and marketing teams to bridge the gap between content and commerce. Our platform removes the need for IT or an agency so companies can create and publish content faster with Styla than with any other content solution on the market.
For information on how we process the data that you give us, please see our privacy policy.
3 The Courtyard, Wisley Lane, Surrey, GU23 6QL