Ten years ago, Anna Gibson discovered the Mini Micro Scooter.
Inspired by the ability to leave the pushchair at home, Anna wanted the Mini Micro Scooter to be more widely available to other parents and so teamed up with her friend Philippa Gogarty to form Micro Scooters Limited in the UK.
Not content with just scooters, Anna and Philippa also manufacture scooter accessories for the UK and International markets allowing children and adults to personalise their Micro scooters.
Micro Scooters Ltd has an objective of giving the best transport solution as well as the best possible advice and first class service. This has the same importance for their Web site and, therefore, Screen Pages was tasked with ensuring the ethos of the company migrates seamlessly online.
Micro Scooters needed to ensure their expert advice carried into the digital realm – so that their customers have the right help and support to choose the very best scooter for their specific requirements.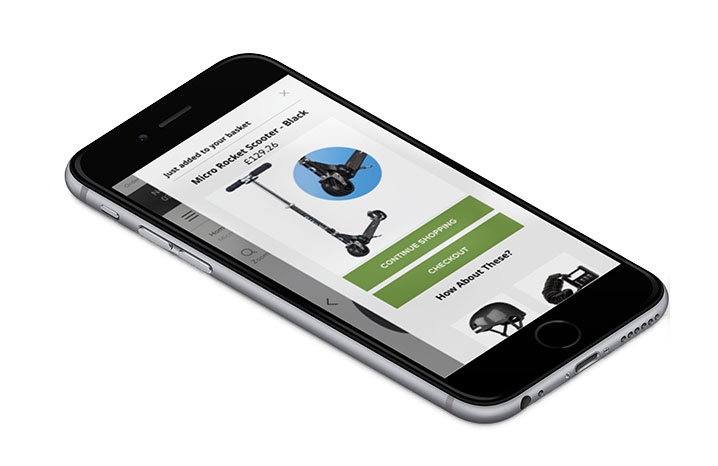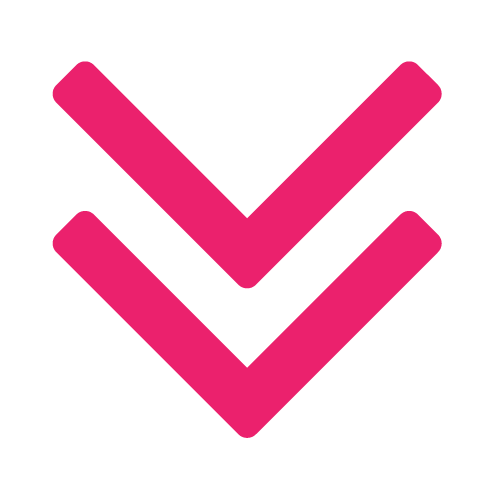 The real beauty is behind the scenes
What makes Micro Scooters site so special is the product range, customisation and integrated reviews.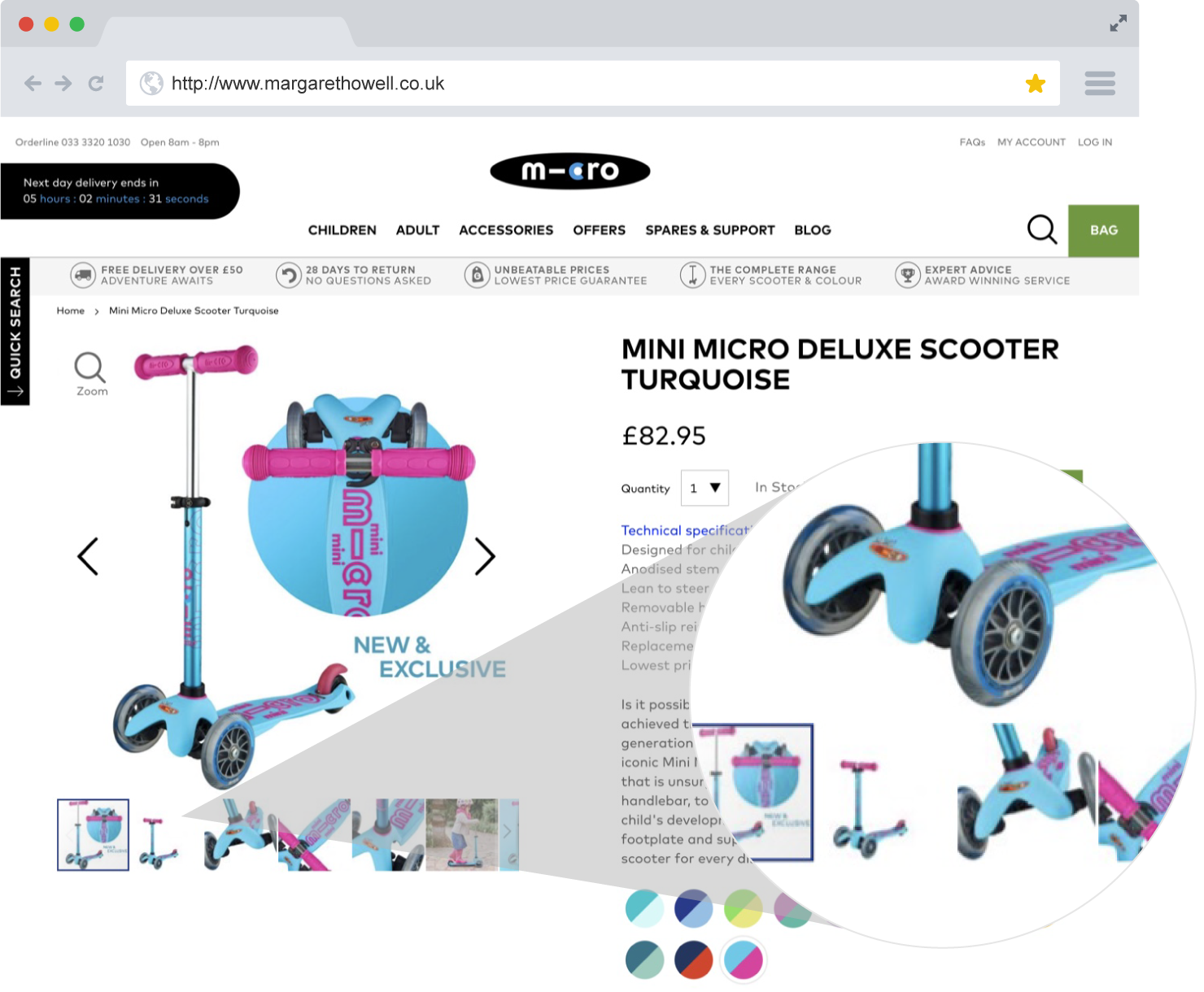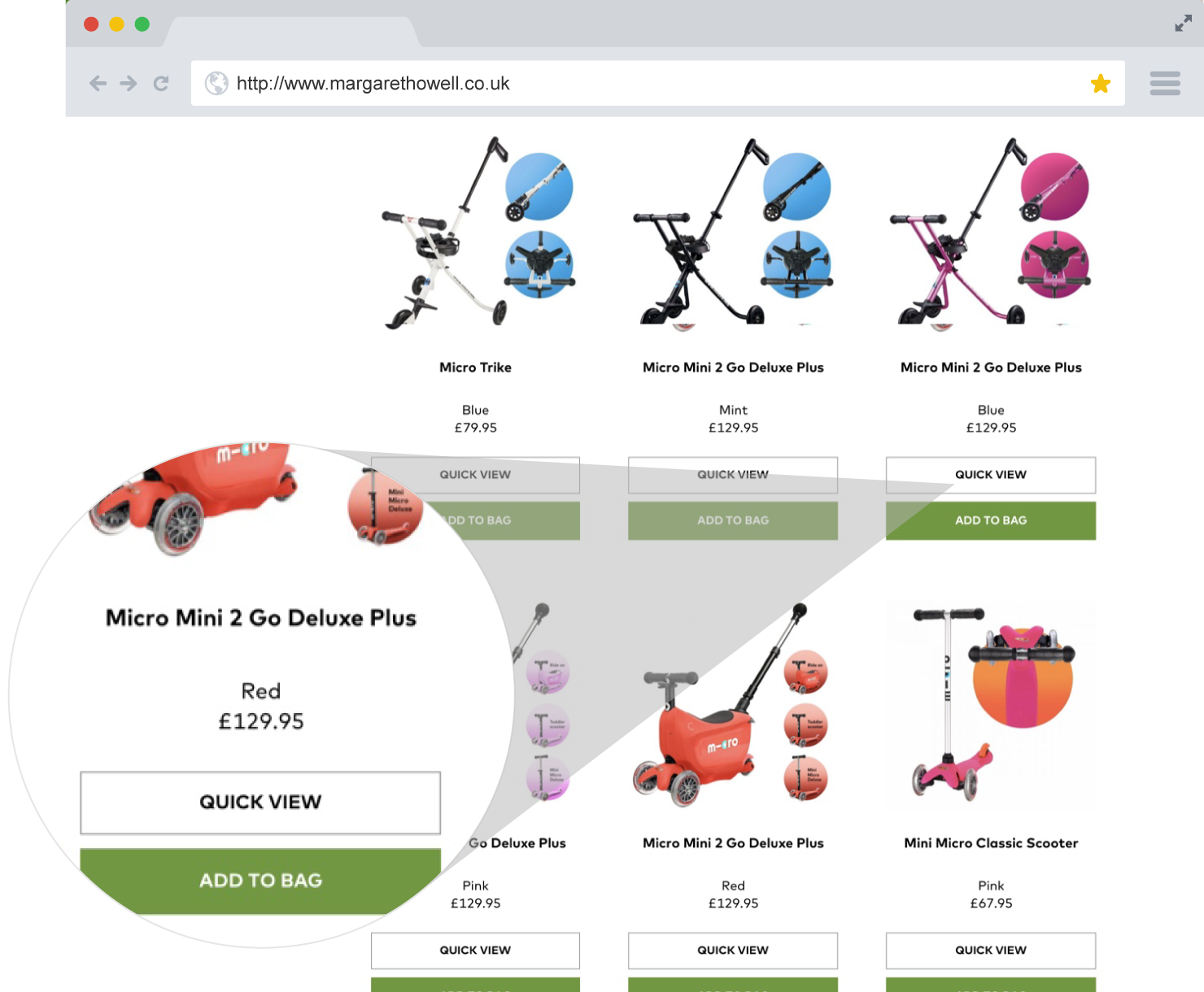 Simple content management
Managing products, orders and customers is so easy and elegant.

Magento is the most flexible, most powerful eCommerce platform. Customisable and agile, Magento gives your business the flexibility other platforms can't.
Magento is the easiest and smoothest implementation for any modern cloud commerce platform. It uses an open-source ecosystem. Flexible for B2C, B2B, and hybrid solutions, Magento extends beyond the shopping cart.
Screen Pages and Micro Scooters deliver an irresistible, seamless shopping experience at every touchpoint.

Responsive web design (RWD, also referred to as responsive design) was a key focus for Micro Scooters. Screen Pages had to ensure an optimal viewing experience across a wide range of devices (from large, high-resolution desktop computer monitors to mobile phones).
Combined with Micro Scooters crusade for innovation, design and simplicity quickly became our focus.
The objective was to ensure the user eCommerce journey was as streamlined and efficient as possible, whilst maintaining high regard for Micro Scooters customer experience focus.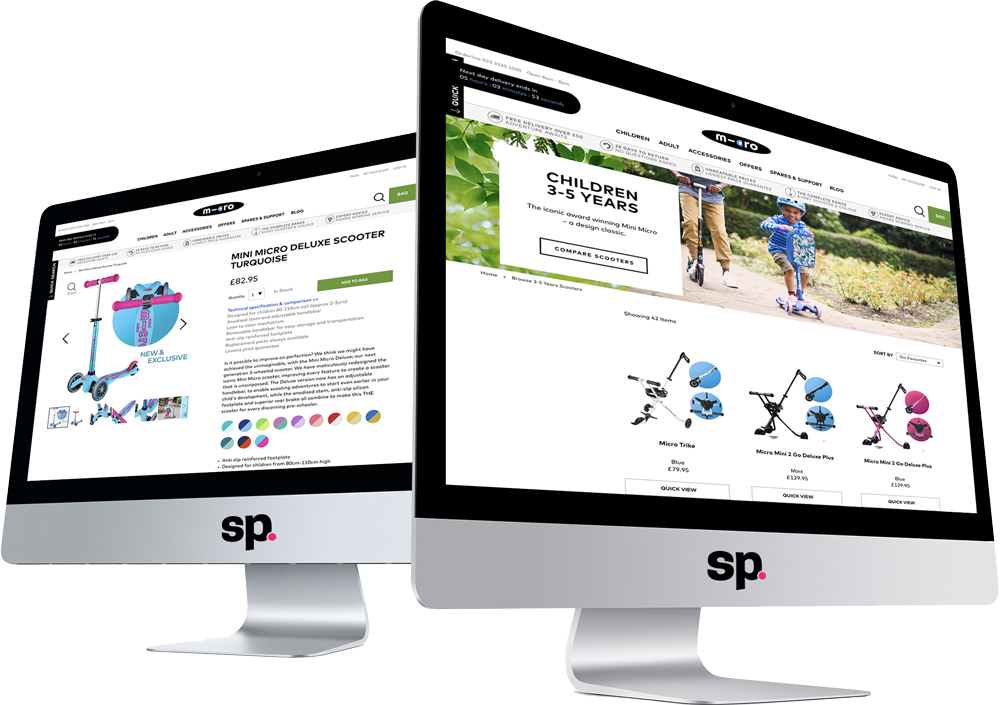 For information on how we process the data that you give us, please see our privacy policy.
4 The Courtyard, Wisley Lane, Surrey, GU23 6QL