MAGENTO SUPPORT & UPGRADES
We offer a full service support package for online retailers with existing Magento websites.
Magento has quickly become one of the most popular eCommerce platforms available today, fuelled largely because of the richness of its functionality and its "open source" nature. This popularity, however, means that many web developers and companies have adopted the Magento platform without investing in the proper planning, organisation and support that eCommerce software can require.

Many merchants have commissioned their websites on the "cheap and cheerful" Magento bandwagon: when the websites are live, the problems begin. "It's easy to build a website if you don't have to support it."
You may then find yourself without the appropriate Magento resources and expertise, and cut off from the fast-evolving world of eCommerce.
Screen Pages is able to migrate Magento websites and provide ongoing support and development.
Migration takes a few days work over a two week period, including full testing.

In addition, it can upgrade Community Edition versions to Enterprise Edition, for the additional performance, marketing and management functions.
Since 2009, Screen Pages has designed, developed and launched over 100 Magento eCommerce websites: combined they are achieving close to 1m visitors per month and processing many hundreds of thousands of credit card transactions. In addition, it has 10 Certified Magento Developers.
Online retailers with existing Magento websites can now benefit from access to the resources, experience and proper support channels of a full service eCommerce provider. 
Some Magento websites have been developed in haste without:
consideration for performance and scaleability
investing in a support and maintenance service (with ongoing hand-holding)
professional development standards (for example with hard-coding)
long-term attention to client's needs for flexibility and ease of maintenance
proper study of Magento systems design, architecture and best practice
implementation of security guidelines for cardholder data protection
Screen Pages has invested in a professional, structured business based around Magento, including all the disciplines for design, specification, development, integration, hosting, support, updates, consulting and account management. The company has also used a wide variety of third-party add-ons on client websites – one of the major attractions of Magento.
The process for migration takes a few working days for a few thousand pounds and once complete, residual development issues can be remedied and much needed design and enhancement work can be quickly progressed.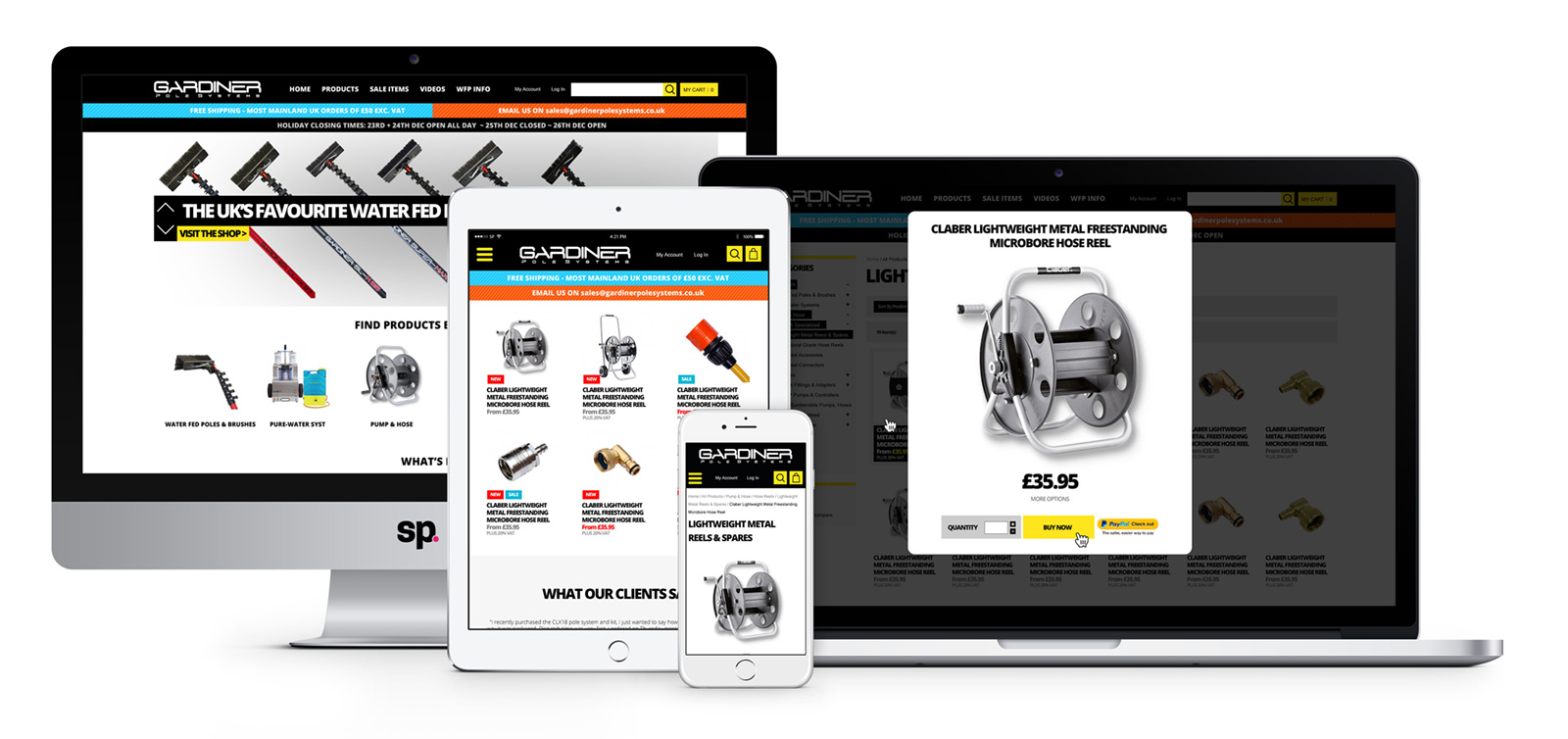 We will review your Magento implementation
We will review your Magento implementation quickly, looking at folder structure and modules installed. Ideally, we would receive website documentation and list of actual modules used (if any).
This will highlight any major configuration of environment issues. Once live, clients can benefit from our ongoing support and maintenance services, change request service and ongoing hand-holding and guidance.

Export your website via access to the Magento Admin Panel and FTP sites via "administrator" access
Obtain back-up of your existing SQL database (& "administrator" access)
Build a version in our test environment & include in our version control and software management system
Make your website operational in our test environment

Inventorise any website operational issues (functional and configuration)
Scope and implement changes (after client agreement)
Deploy website to a staging environment for client testing
Quality assurance (full end-to-end testing)
Client website system testing and acceptance

Make live (& re-point domains)
Ongoing support and maintenance under Screen Pages SLA
For information on how we process the data that you give us, please see our privacy policy.
3 The Courtyard, Wisley Lane, Surrey, GU23 6QL