Go Global with your eCommerce business
Posted by Screen Pages on 03/12/2019
If you are considering taking your eCommerce website global, register for our half-day workshop with dotdigital, Adyen and Brightpearl on Wednesday 15th January.
We will be covering the technical, ERP, payment and marketing requirements of globalising an eCommerce store.
Increasing customer engagement in a global market
As a modern-day marketer you have to deal with a lot. Building the right tech stack for your business while trying to make sure everything you send customers is relevant, engaging and drives up your ROI. In addition, if your business spans several regions, you can add understanding the nuances of each international market to the list! Whether it's knowing when to send messages out, remembering or avoiding certain days, or simply translating your copy, globalization should be a consideration before you hit the big red send button. Join us as we reveal the simple steps that can make a world of difference to your global marketing strategy.
How to support global payments
Adyen is an all-in-one payments platform that supports over 250 payment methods worldwide. Increasingly, customers want to pay with their payment method of choice in their chosen currency – Adyen can help you deliver this.
Evaluating your readiness to scale globally, and the key implications on your back office processes
As consumer expectations continue to rise, customers expect the same level of service regardless of whether it's an international purchase or a domestic one. The businesses that have expanded successfully have maintained high standards of customer service and a seamless end-to-end experience throughout.
We will be covering how you know that you're ready to expand globally, how you maintain high levels of customer service and what considerations do you need to make beforehand to ensure your international expansion is a success.
Best-practice technical advice for globalising your eCommerce store
Discussing key platform considerations for merchants wanting to go global.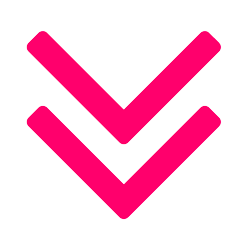 For information on how we process the data that you give us, please see our privacy policy.
3 The Courtyard, Wisley Lane, Surrey, GU23 6QL