Magento sends out abundance of onsite transactional emails for different kinds of customer interaction. These include account creation, email newsletter sign-up, order confirmation etc, let alone others (in Magento Enterprise) for order follow-up, abandoned basket chasers etc.
The standard layout is relatively bland ("quietly understated"). Whilst we tweak this to make them "on brand" (using the website styling), it is very rare that retailers embrace the fact that these emails are fully content-managed, so they can say what you want & how.
You are missing out on a major customer engagement, promotional, brand-building opportunity in not working these emails, in particular email subscription, account creation & order confirmation. Imagine this: your expensively acquired visitor is persuaded to come along to your website and is vaguely tempted by the idea of promotions and hints and tips (the promise of your email news service), and at this supreme moment of anticipation, they receive the rather drab Magento "newsletter subscription" confirmation email. #fail.
Here are some suggestions.

Email newsletter sign-up
Personalise the email. Restate the benefits of sign-up: special offers, news, hints and tips etc. Thank them and offer a promotion.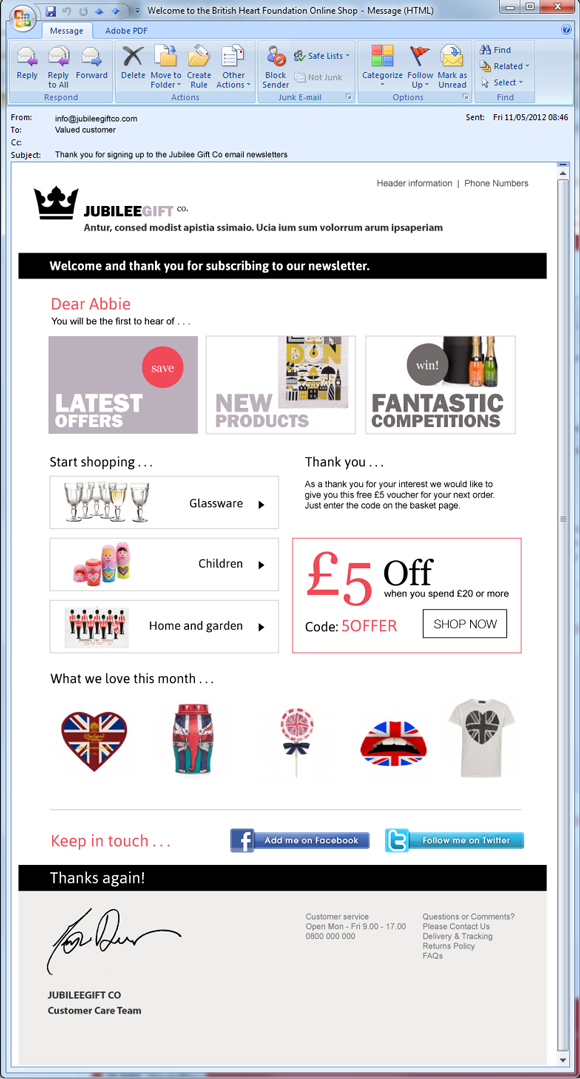 Account creation email
The important elements are a guide to current promotions and major departments. We include a special offer to get the visitor to place that first order and explain the benefits of having account. Importantly, we refer the customer to other channels/touchpoints (such as Facebook).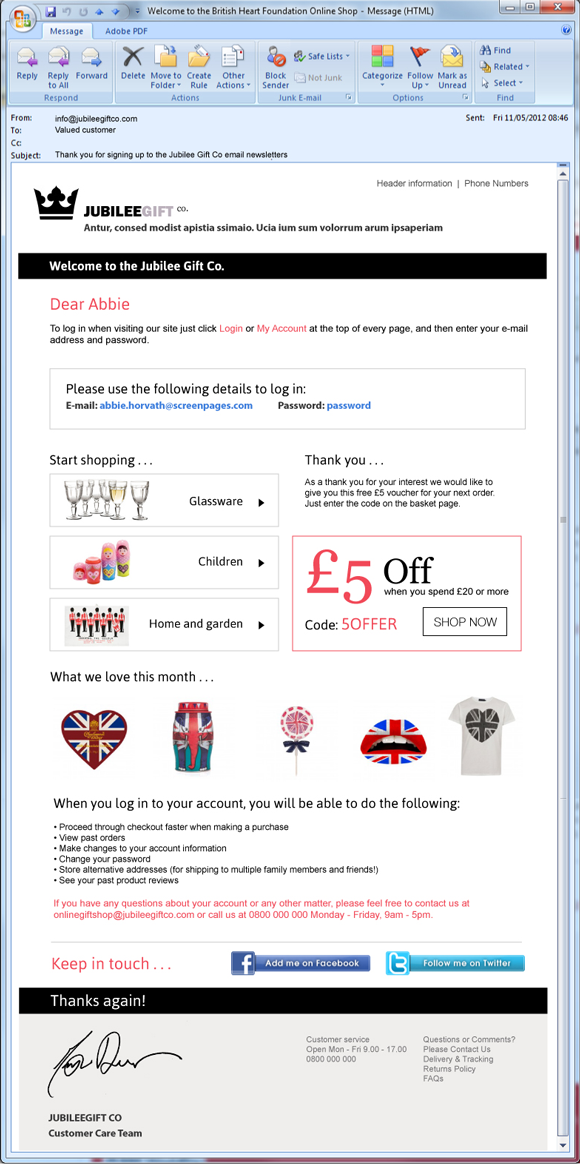 Order confirmation email
The order confirmation arrives just after your new customer is putting their credit card back in their wallet – at the point of maximum expectation. As well as reminding her of the lovely items she's purchased, try to get some feedback you can use to persuade other potential customers and perhaps reduce the load on your customer service team by publishing the answers to their FAQs.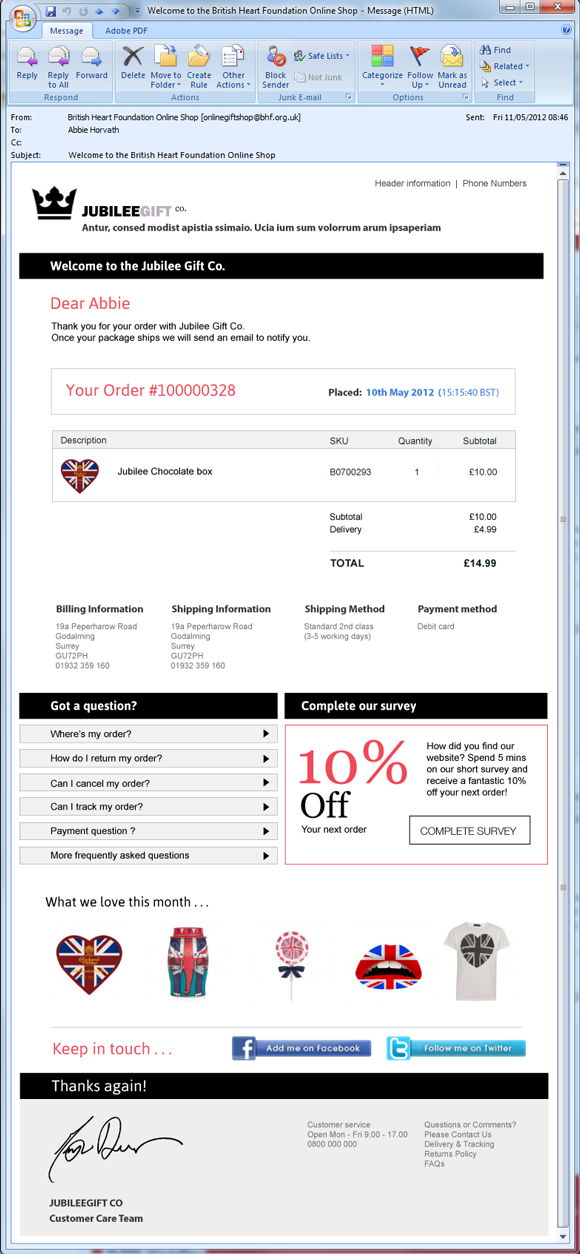 Creating your own transactional emails in Magento
If you'd like to design & customise your own transactional videos, go to System/Transactional Emails in the Magento Admin Panel and you can edit the raw HTML yourself.
Need help? Here is an online video to guide you through the task.