Aston & Fincher, which supplies hair and beauty professionals throughout the UK, has launched a full-function e-commerce website for its designed and developed by Screen Pages, one of the UK's leading Magento e-commerce agencies. The site can be visited at www.astonandfincher.co.uk.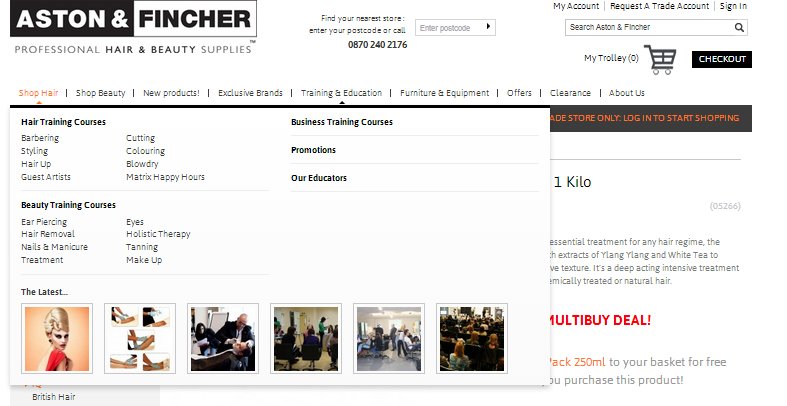 From a counter in Birmingham in 1957, Aston & Fincher now delivers nationwide coverage today, backed by local knowledge from 27 experienced store teams delivering in-store and telesales expertise. These teams are backed up by 35 beauty representatives and an 8-strong education team.
Aston & Fincher provides a wide range of popular brands (such as as well as L'Oral, Wella, Schwarzkopf, Hara, Sienna and Australian Bodycare) as well as important, exclusive brands such as Evo, Argan, Moroccanoil, IQ and NXT).
The brief for the new website – developed on Magento Enterprise– focussed on a new, fresh design; easy navigation and browsing of many tens of thousands of products, clean transactional functionality for customers with comprehensive support for trade (B2B) account; better flexibility and control in content management, backed by reliable, scalable hosting.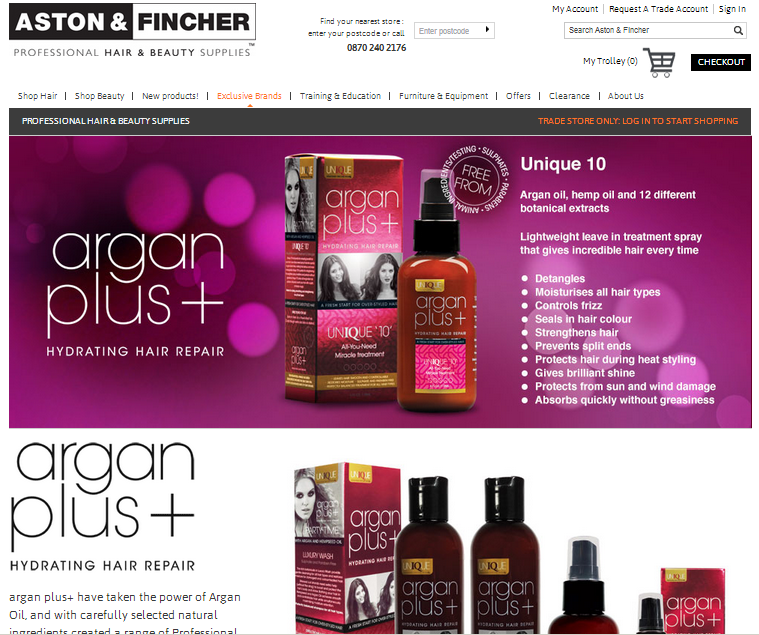 In summary:
-      Comprehensive, multi-layered navigation for a wide & varied product range, including hair, beauty, furniture and training products
-      Clean, simple design showcasing elegant product photography and inspirational lifestyle content
-      Detailed product and treatment information
-      B2B features: account applications, trade pricing (upon login), on account payment etc
-      Store locator, powered by Google Maps
-      Integration with Aston & Fincher's in-house ERP & CRM applications
Richard Fincher jr, heading the e-commerce development of the company, said: "We were impressed by Screen Pages' technical proficiency and its e-commerce experience, as well as its excellent understanding of Magento and how to implement bespoke, complex functionality."
Roger Willcocks, director of Screen Pages, said: "Aston & Fincher is a recognized leader in the hair and beauty industry, with a substantial and nationwide customer base. It's been very exciting planning and delivering a new online self-service channel for over 8,000 hair and beauty professionals in the UK. "