Baldwins appoints Screen Pages to manage & support its Magento website
June 2015 – Baldwins, one of the largest suppliers of medicinal herbs, essential oils and natural products in the UK, has appointed Screen Pages to support, manager and further develop its website. The site can be visited at http://www.baldwins.co.uk.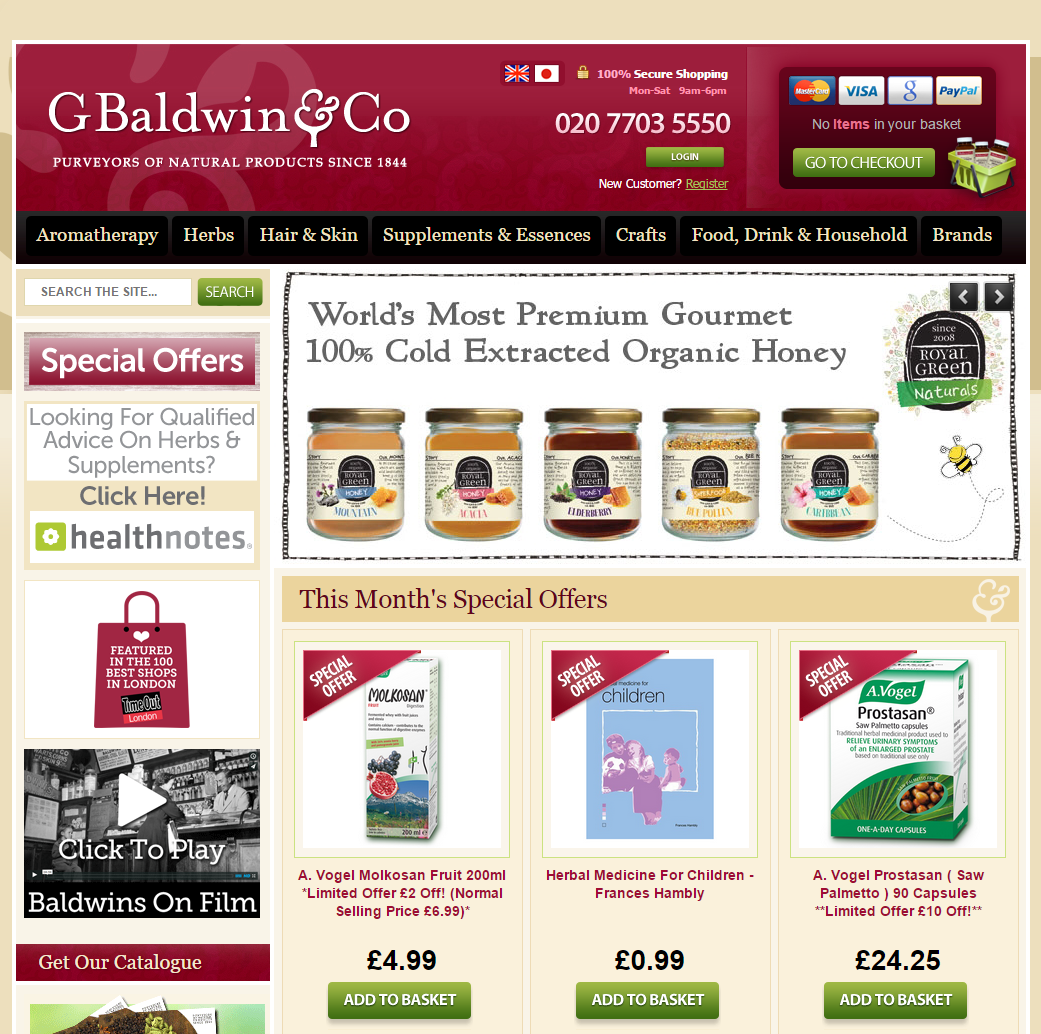 G. Baldwin & Co. first opened its doors on 77 Walworth Road, South East London at the start of Queen Victoria's reign. In the last 170 years, Baldwins has passed from the loving care of George Baldwin whose family helped to establish the business to the Dagnells, who have helped Baldwins to flourish into the store it is today: London's oldest and most established Herbalist. Now located on 173 Walworth Road, Baldwins captures the nostalgic atmosphere of its original store – wooden floors, high old fashioned counters and shelves stacked with herbs, oils and ointments.

Over the years, the business has adapted with the expanding health food market to offer essential and carrier oils as well as an assortment of other natural remedies including its own creation, the Synergy Range. Baldwins commenced mail order operations in 1992 and moved online in the late 1990s to satisfy a growing national and international demand. Baldwins has received plaudits from The Daily Mail and The Sunday Times as well as featuring in Time Out's Best Shops in London.
As Baldwins has expanded online, the need for improved e-commerce guidance and support grew. Screen Pages successfully migrated its website in the spring of 2015 for ongoing hosting and support, backed by access to the resources, experience and structured support channels that Screen Pages as a Gold certified Magento partner offers, such as professional support and service for Magento, as well as long-term attention to a client's needs for flexibility and ease of maintenance.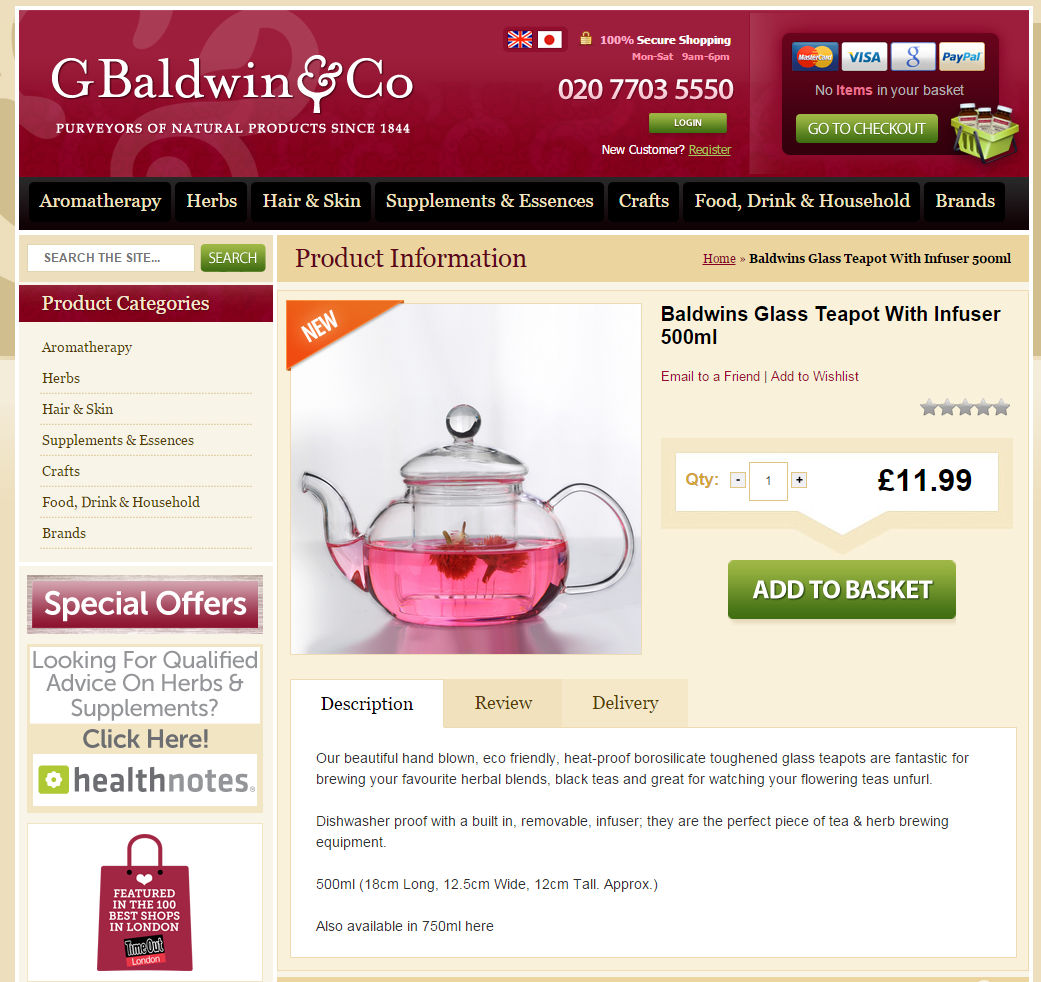 Steve Dagnell, managing director of Baldwins, said: "Our business was expanding rapidly on Magento, but we needed access to greater e-commerce and Magento experience backed by professional development and a structured project and support team. We could see that Screen Pages – as a Gold Magento partner – could provide us this. We have been exceptionally pleased with the results so far: the sites are running smoothly, quickly and we can see positive results already."
Roger Willcocks, director at Screen Pages said, "Baldwins is a great example of a successful owner-managed business that has grown over the years, developing globally with a loyal customer base. It's exciting to work with Baldwins' e-commerce team to provide the right level of advice, technical resource and management to support its ambitions."