Bella di Notte launches re-branded & upgraded ecommerce website
Bella di Notte, the UK's leading premium lingerie catalogue and web site, has recently re-branded its e-commerce website. The site runs on Magento and can be visited at http://www.belladinotte.com.
Bella di Notte was established in the late 1990s when the founder, Susan Johnson, discovered beautiful Italian vests and an opportunity to market them in the UK. Today, Bella di Notte is well known for its own label merino wool and silk thermals. It also sells high quality lingerie under its own brand as well as from carefully chosen brands such as Levante, Felina, Anita, Brax, Chantelle, Lejaby, Marie Jo and Prima Donna.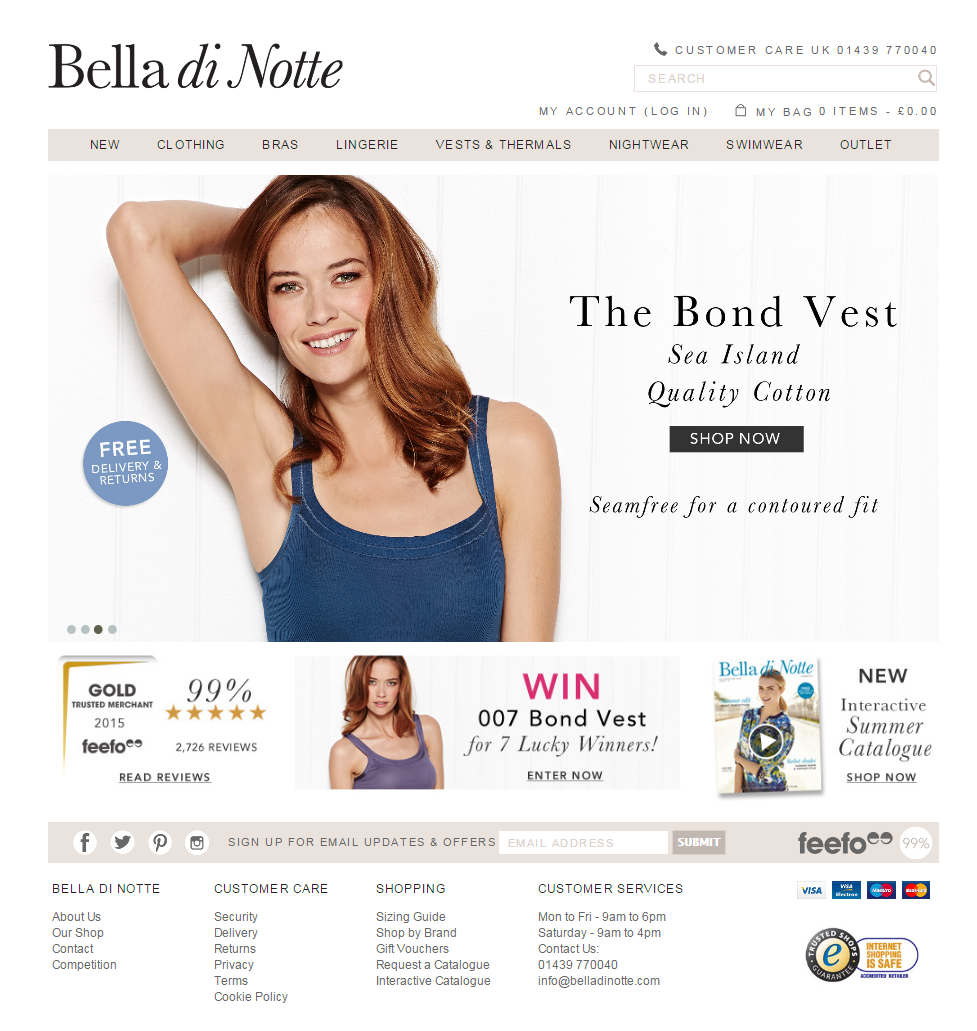 Screen Pages has been managing Bella di Notte's online shop since 2004. Originally developed on another platform, Bella di Notte has run on Magento since 2010. E-commerce revenues have grown steadily over that period by over 70% and conversions approach 5%.
Bella di Notte – as a long established cataloguer – has a loyal customer base: well over 30% of its traffic comes from email marketing programmes with a good proportion of visitors coming from brand related searches. The company uses Feefo for service ratings and enjoys a 99% service rating from its customers.
The recently re-designed website's main characteristics, developed in Magento, include:
- An overall refresh of the company's brand, making it clean, fresh & contemporary
- An overhaul of the customer experience and journey
- Improved navigation and filtering (including colour swatches and size)
- Cross-sells & product recommendations
- Improved onsite SEO management
- Interactive catalogue for online browsing
- Integration with MNP's Order Active mail order & fulfilment system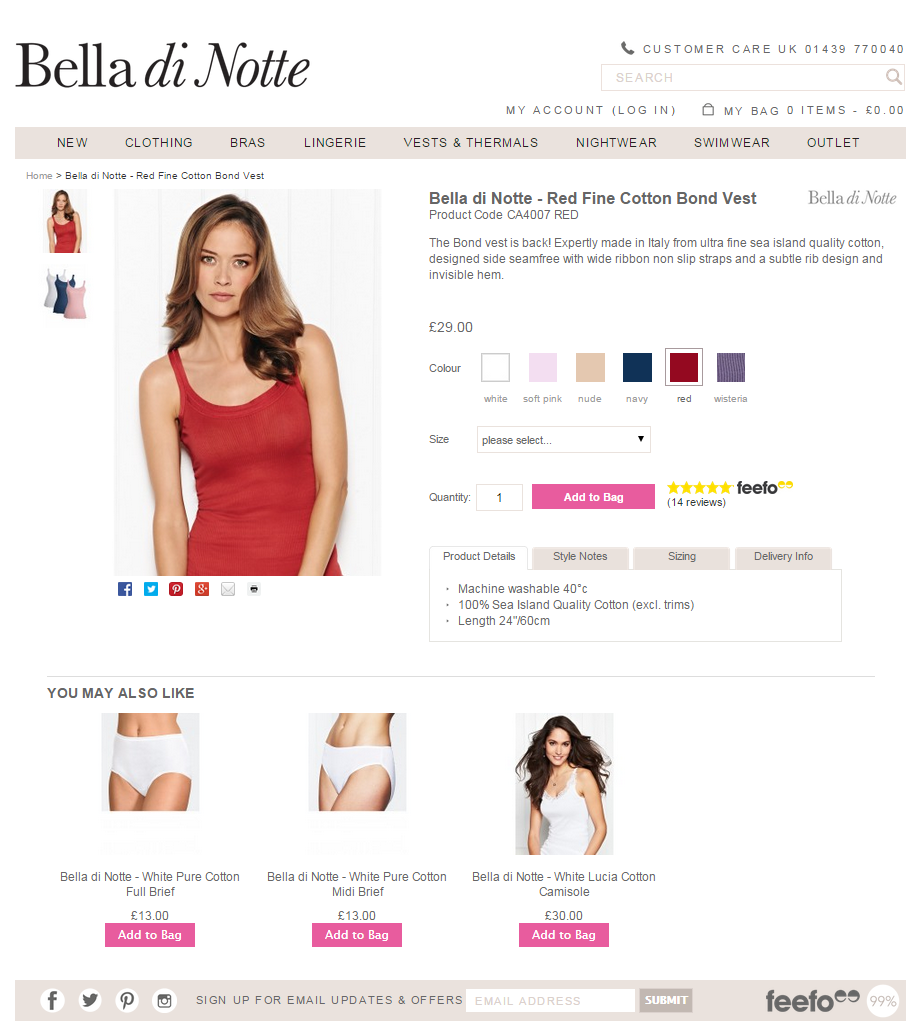 Susan Johnson, founder of Bella di Notte, said: "We have worked with Screen Pages since 2004 and its staff has always provided insightful, helpful and reliable service and advice. As our business has grown and developed, we have always found that Screen Pages has been able to advise and support our activities."
Roger Willcocks, director of Screen Pages, said: "It's been a great pleasure working with Susan and Chris at Bella di Notte over the years and to watch its business thrive and expand. We can see that their business approach is well thought through and well executed: quality products in a well-defined niche, backed by focussed marketing and great customer service."