Choc On Choc, the designer of handmade British chocolates, has launched a new full function website and e-commerce store designed and developed by Screen Pages, one of the UK's leading Magento e-commerce agencies. Already, the brand has seen a double digit increase in YOY growth since launch.
The site can be visited at http://www.choconchoc.co.uk.
Choc on Choc designs and produces high quality Belgian chocolates crafted with unique, entertaining and original designs. Popular ranges include chocolate shoes, handbags and golf balls as well various do-it-yourself kits such as chocolate houses and Big Bens.
Over the past ten years Choc on Choc has become a firm fixture in a number of big High Street retailers including John Lewis, Selfridges and Waitrose to name but a few. Choc on Choc's unique creations are now stocked in over 200 retailers in the UK and abroad in Japan, USA, Australia and across Europe. The company was founded by father and daughter team, Kerr Dunlop and Flo Broughton. All the chocolate is designed and made by hand. The firm currently produces approximately 63,000+ chocolates a week.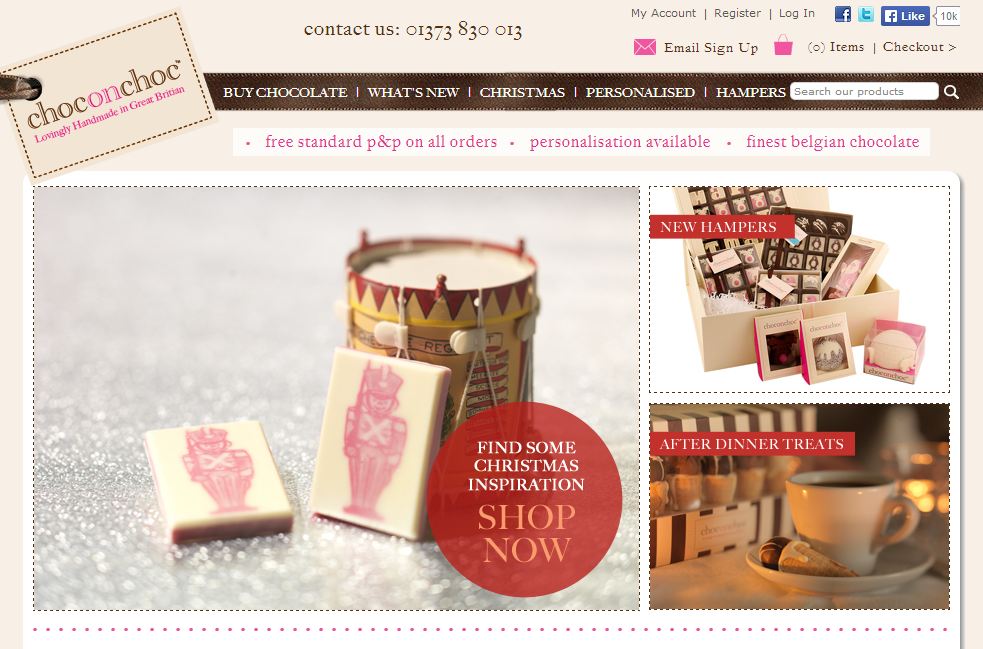 The brief for the new website included bringing the heritage and quirkiness of the brand to life online, under a new corporate identity "Choc on Choc". Overall, the intent is to drive business through the online channel by enhancing the customer's online experience and over time making the website its best-selling channel.
The chief functional improvements for the new website included:
-      Improved and flexible navigation and merchandising options, including gifting categories, together with filtering options
-      Gift and personalisation options (including messages)
-      Better product layout sand presentation (including more images)
-      Cross-sells and up-sells
-      Reviews and social media integration
-      More and content-managed transactional emails
-      Improved SEO technical implementation management
-      Good content management throughout
-      Streamlined checkout with debit/credit card & Paypal payment options
Flo Broughton, founder of Choc on Choc, said: "We were impressed by the e-commerce experience and professionalism that Screen Pages brought to the table."
Roger Willcocks, director at Screen Pages said, "We are thrilled to be working with a great British success story in the making. Choc on Choc has a brilliant product range, great trading partners and extremely happy customers – lending our e-commerce experience to this enterprise will be very exciting"