Dove Spa, the professional skincare brand, has relaunched its online beauty business with a full-function e-commerce website designed and developed by Screen Pages, one of the UK's leading Magento e-commerce agencies. The site can be visited at http://www.dovespa.co.uk.
Dove Spa, is the professional arm of Dove and operates 21 spas in the UK, 4 in Canada and 1 in Hamburg. The spas are a welcoming, unintimidating environment offering relaxing treatments with real results, all tailored to your skin's needs. The new website enable purchase of these treatments and also sells the exclusive Dove Spa range of products for face and body, tailored to specific skin types.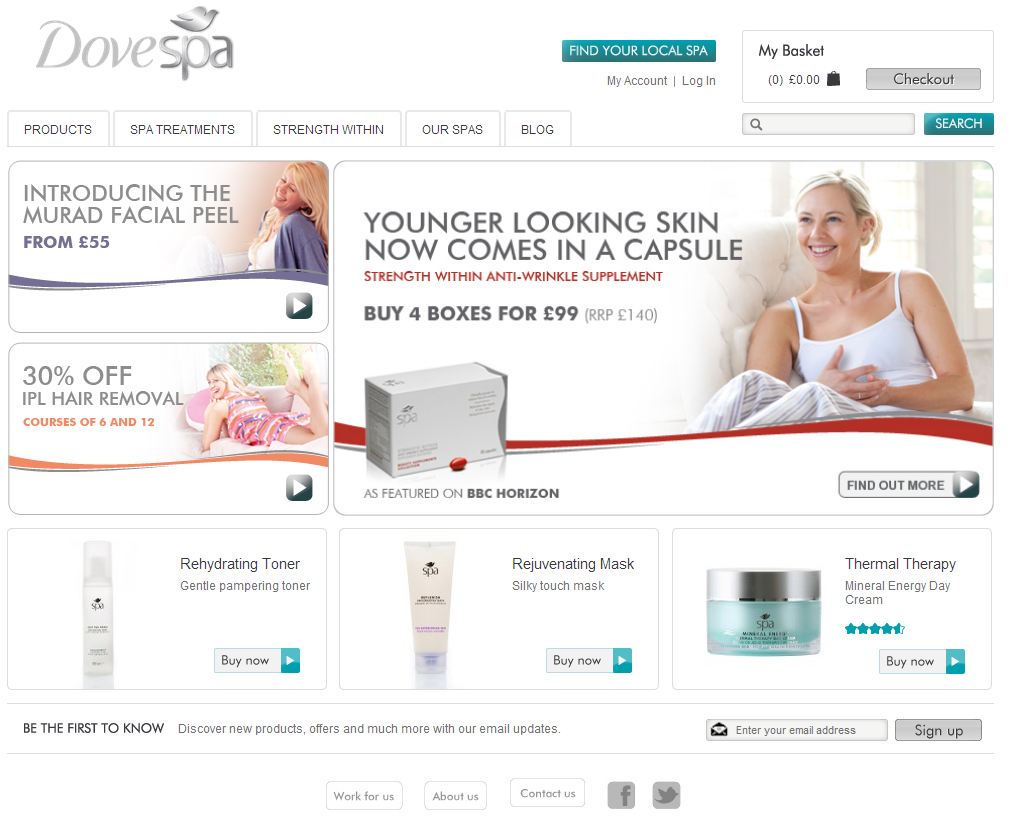 A particular emphasis has been placed on  "Strength Within", Dove Spa's clinically proven anti-wrinkle food supplement. Developed after more than 5 years of clinical research and recently highlighted by the BBC's Horizon programme. The new site is benefitting from a current media campaign promoting Strength Within.
The brief for the new website – developed on Magento– focussed on a new, design – to offer synergy with  the Dove brand, easier shopping functionality for customers, better flexibility and control in content management, backed by reliable, scalable hosting.
-      Clean, simple design showcasing elegant product photography and inspirational lifestyle content
-      Improved navigation means it is now easier than ever to find the right products or treatments
-      More detailed product and treatment information
-      A WordPress blog containing seasonal skincare advice, expert tips from therapists and exclusive product previews
-      Spa locator, powered by Google Maps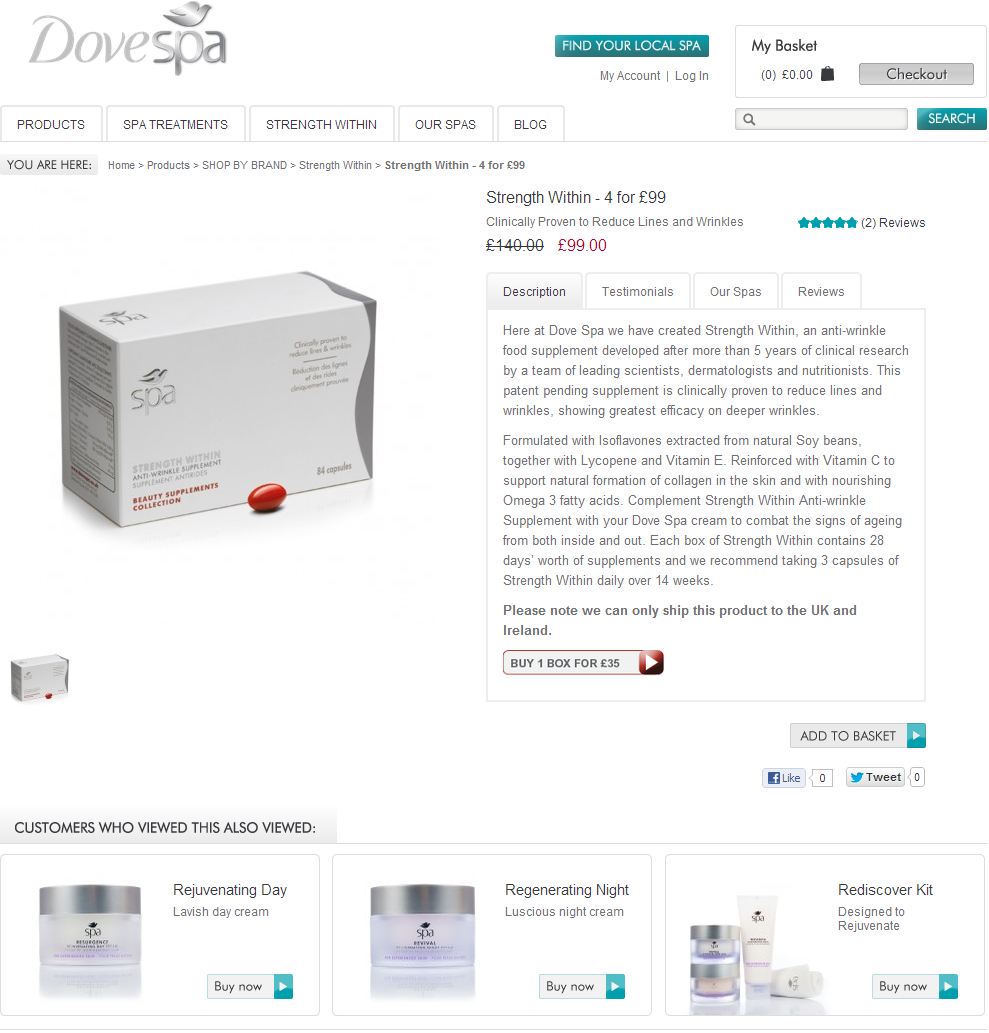 Future improvements include:
-      Product review facility to share customer experience on products and treatments
-      "How to" videos and guides
-      Expert skincare advice from a team of professional therapists
-      More information on local Dove Spas
-      Language and country sites
Julie Stuckes, director at Dove Spa, said: "We needed a more flexible, robust website as we invest significantly in growing our business – and we needed it fast. Screen Pages was recommended to me, promised it could be done and delivered on time and budget in just over three months."
Roger Willcocks, director of Screen Pages, said: "Dove Spa has become a high profile brand with a lot of traffic in recent weeks – a lot to do with the popularity of its ground-breaking "Strength Within" product. We took on a tough assignment to get a new website up and running in a few months – ready for a marketing push. I am pleased to say we got there."