Re-platformed website on Magento sees online sales up 103%
 Classic English shoemaker Loake has reported significant increase in traffic, sales and conversions since the launch of its new e-commerce website designed, built and maintained by Screen Pages on the Magento platform in April 2012.
Loake has been making traditional English shoes since 1880. Today, five generations and more than 130 years later, Loake continues to design and produce fine, handmade shoes. Loake has made over 50 million pairs of Goodyear welted shoes since it began. The company exports to more than 50 countries and has become a favourite with discerning customers worldwide. Its popular shoe styles include brogues, boots, oxfords and loafers.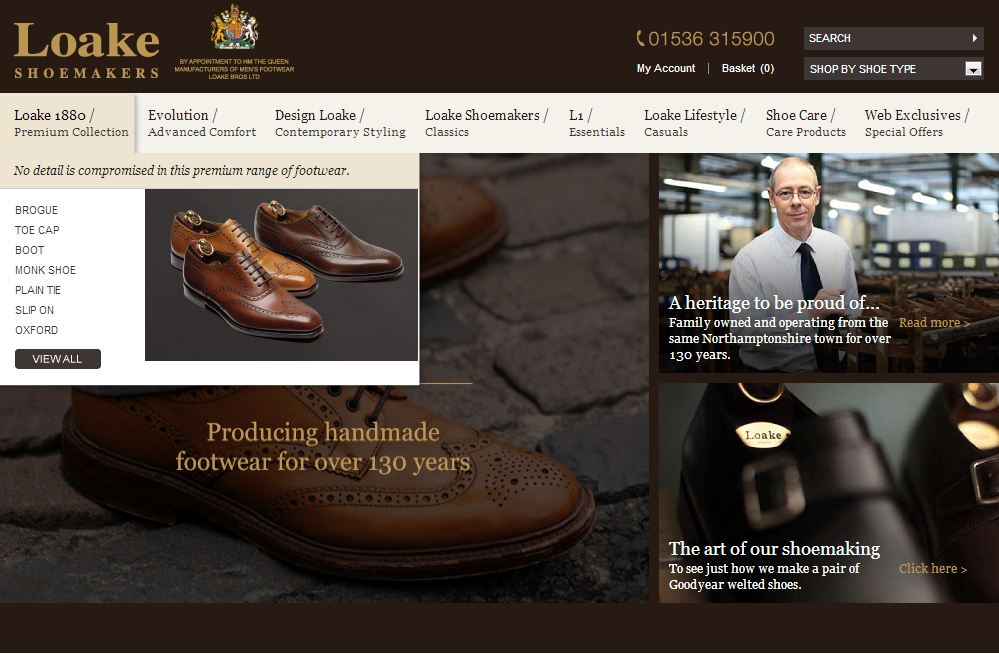 In the quarter ended Oct 31st 2012, Loake's overall traffic was up 43%. The big uplifts have been provided by attractive increases in organic and direct traffic, in part due to significant interest in the brand and its success offline. Brand-aware traffic – including paid search for brand terms - combined to produce at least 80% of all visitors.
Part of the brief for the new website was to improve the overall design, look and feel and navigation of the website. Improved photography, additional images, better navigation and the use of filters (size , leather, fitting, type of sole etc) all make the shopping experience more rewarding and contribute to improved sales conversions of 14%, which on average order values of £150-200 brings handsome financial returns.
With the new platform, Magento offers a lot more freedom in terms of website management and day-to-day control over site content such as navigation, banners, copy and content. Loake is also studying the impact of mobile on its sales channel: mobile device usage (including iPads) has doubled in the past six months alone.
Overall, the new website is performing extremely well with sales up 65% year-on-year in the past six months.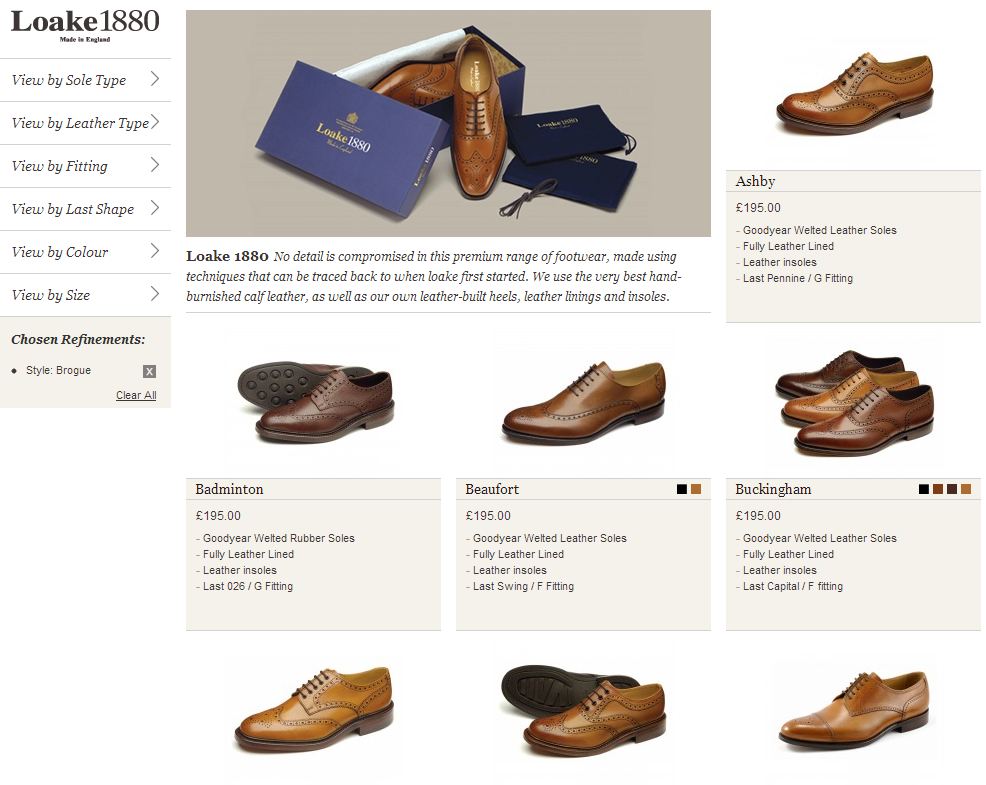 However, the new website also offered the potential for improved customer service and efficiencies in fulfilment. It is integrated with the Prima multi-channel software for order management, stock control and and supplier management. Screen Pages has worked with Prima at other multi-channel retailers such as Joules Clothing, so the integration phase of the project was executed smoothly and on time.
Andrew Loake, managing director of Loake, said: "We appointed Screen Pages with a clear set of priorities and budget, believing that its workmanship and professional approach would reflect our own standards and working practices. We have been very pleased with the results gained so far. We are also engaging with Screen Pages to identify and implement further gains we can make to improve the quality of our online offering and make it easier and more convenient for our customers who wish to shop online."