Micro Scooters, the fast growing company behind the UK's most popular scooter range, has launched a new e-commerce website designed, developed and hosted by Screen Pages, one of the UK's leading Magento e-commerce agencies. The site can be visited at www.micro-scooters.co.uk.
Micro-Scooters Ltd is a privately owned company which sells and distributes of children's scooters and associated accessories. The business grew as a wholesaler, major customers being the John Lewis Partnership and Jo Jo Maman Bebe, coupled with their consumer website which was  subsequently supported by catalogue mailings.  1 million people own scooters in the UK.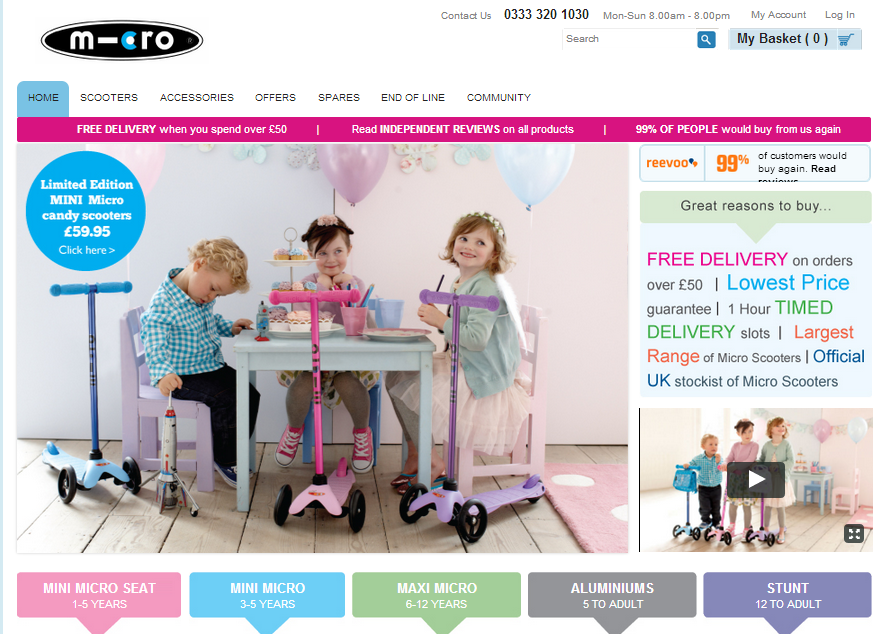 Screen Pages was appointed in March to design and build the new e-commerce website, and to deliver ongoing hosting, support and hand-holding. The new website was launched in August.
Ben Gibson, director of business development at Micro Scooters, said: "We appointed Screen Pages because of its no-nonsense and professional philosophy to e-commerce, as well as its measured, well-structured support and advisory service."
"Screen Pages' project management was exceptional," continued Ben Gibson. "It's very rare that a project of this size and complexity is delivered on time and budget. The project team showed great commitment, enthusiasm and flexibility."
To further ongoing development, Screen Pages is providing analytics, usability tests and customer surveys to improve sales conversions. Early indications are that the site is performing very well – since launch, sales conversions  are up year-on-year by 20% with revenues up  30%.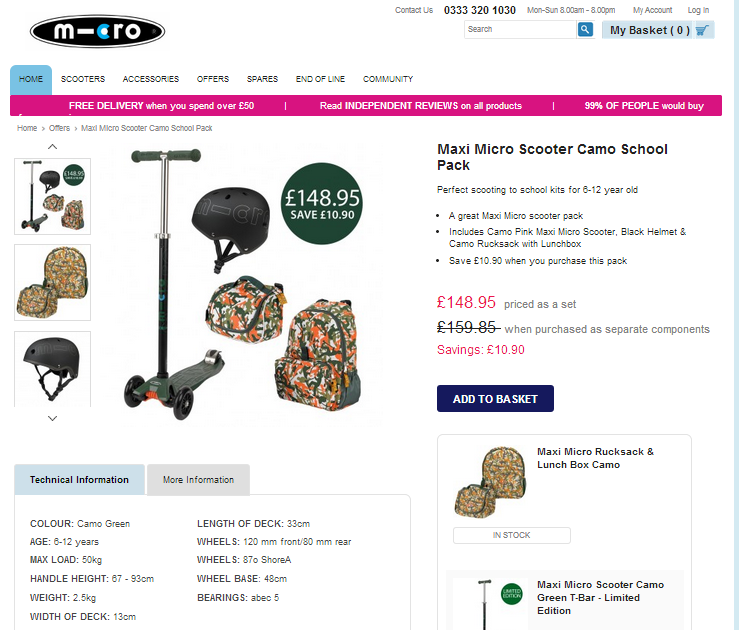 The functional brief for the new website – developed on Magento Enterprise– included:
-      UK and Irish websites for desktop and mobile
-      New, fresh, clean design and layout;
-      Easier and clearer navigation and browsing
-      Improved SEO;
-      Stronger promotional and product-bundling capabilities;
-      Improved transactional functionality for customers;
-      Better flexibility and control in content management
-      Filtered product selection (on price, age, colour etc)
-      Strong social and community material via weblog and social media
-      Integration with Peerius recommendation engine
-      Online sale and redemption of gift vouchers
-      Paypal and credit card payments in GBP and Euros
-      Reevoo reviews
-      Schools affiliate scheme
-      Integration with Spark Response for inventory management and order processing and status
-      Automated datafeeds to affiliate networks
-      Data exports to More2 for customer segmentation & database analysis
-      Enhanced Google Analytics implementation with event tracking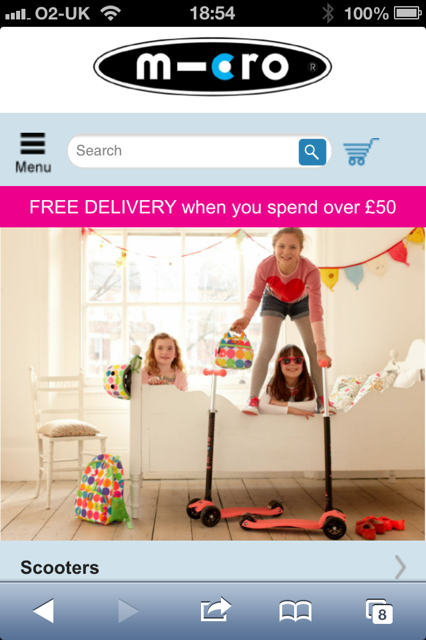 Roger Willcocks, director of Screen Pages, said: "We are very proud to be working with Micro Scooters. The business has been a phenomenal success and we can see from the numbers that it performs exceptionally well, offering great products and service to a loyal and enthusiastic customer base. We are looking forward to helping it to the next level of success in the coming years."