The Real Flower Company, the scented flowers, bouquets and luxury gifts brand, has re-platformed its online shop to Magento. The site was launched at http://www.realflowers.co.uk
The Real Flower Company was established in 2003.  The company is Britain's premier Florist and grower of scented garden roses, perfumed flowers and aromatic herbs and foliage. Its English farm is located in the heart of Hampshire and West Sussex where it grows a range of scented garden roses, sweet peas, wild flowers and herbs.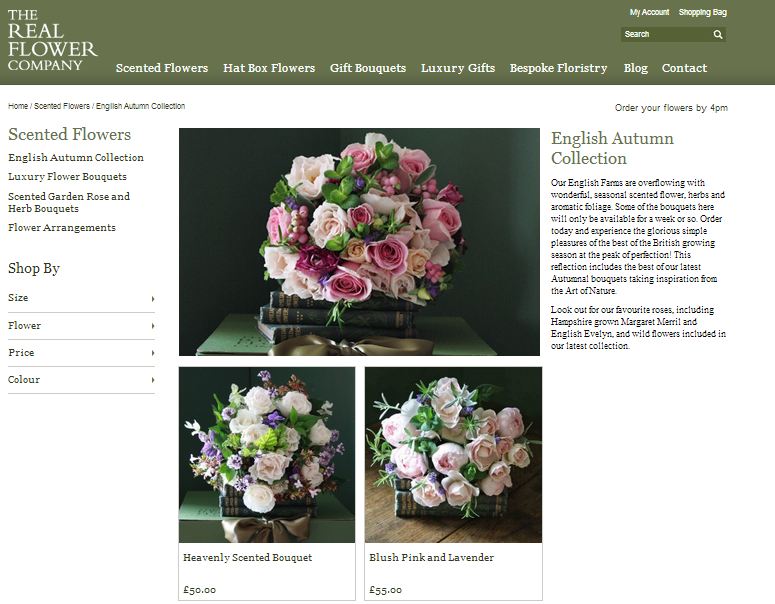 The company produces and sells scented flowers and flower arrangements, hat box flowers, gift bouquets and other luxury gifts and also offers bespoke floristry.
Screen Pages has been managing The Real Flowers Company's online shop since 2006.  The new website was commissioned to improve the shopping experience for customers, provide new services and merchandising tools and to take advantage of latest e-commerce platform innovations. In the three months since the re-launch, sales are up close to 25% and average order values are up 20%.
The new website's capabilities, developed in Magento, include:
-      Beautiful, large photographs of the products
-      Better navigation and product browsing
-      Improved image zoom
-      Filtered navigation by type of flower, size, price etc
-      Gifting extras and up-sells
-      Cross-sells & product recommendations
-      Active social media integration with Twitter, Facebook & Pinterest
-      WordPress blog, branded the Real Flower Girl
-      Improved onsite SEO management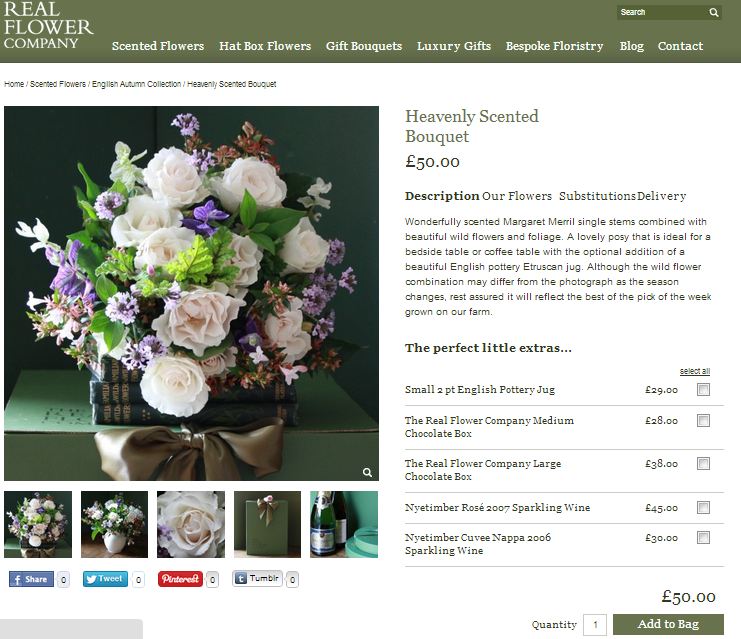 Karen Watson, managing director of The Real Flower Company, said: "We have worked with Screen Pages since 2006 and its staff have always provided insightful, helpful service and advice. Presented with the choice of a new platform as our old platform matured, we were happy to extend our relationship and commission a fresh design with additional functionality and flexibility."
Roger Willcocks, director of Screen Pages, said: "We have enjoyed seeing The Real Flower Company develop online and excited that it is now widely recognised as a fast-growing British luxury brand. It is a pleasure to work with a management team that embraces best practice online retailing and marketing and rewarding to see the results in terms of increased sales and customer service."