Two of Screen Pages' e-commerce clients – Loake Shoemakers and This Works - were honoured at the ECMOD Direct Commerce awards on 16th April in London.
Loake Shoemakers received the award for the best British menswear brand (in the £5m-£30m category) and This Works received the award for Best Exploitation of Technology (for businesses with sales up to £25m).
Screen Pages worked in partnership with both clients to analyse and present the brands' business performance for the panel of judges, made up of mail order/catalogue industry experts and respected direct commerce professionals.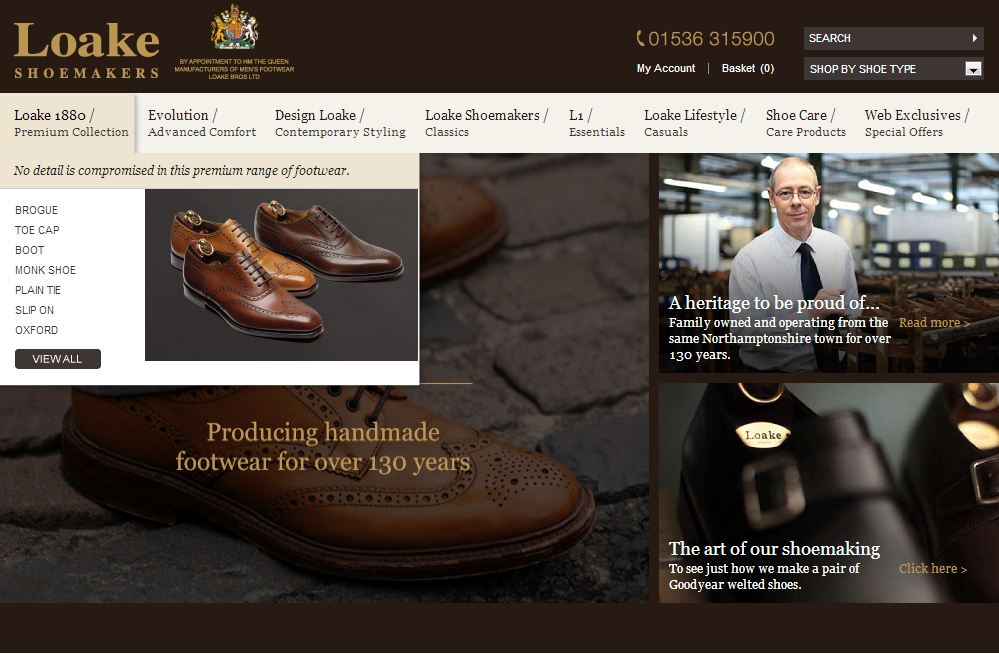 Loake has been making traditional English shoes since 1880. Today, five generations and more than 130 years later, Loake continues to design and produce fine, handmade shoes.  Screen Pages designed, developed and hosts Loake's online shop (on the Magento platform). Since launch, Loake's overall sales were up 103%. The big uplifts have been provided by attractive increases in traffic and sales conversions, also in part due to significant interest in the brand and its success offline.

This Works is a British company with R&D and manufacturing based in the UK, working with British farmers to source natural ingredients to deliver award-winning skin care, body and bath products. Website visitors have more than doubled in the year-to-date versus last year: driven by a huge increase in organic search (82%). Because of its improved website, search traffic is converting nearly 22% better than previously.
Screen Pages started working with both brands in 2011.
"We are thrilled to see our clients honoured by ECMOD," said Roger Willcocks, director at Screen Pages. "These awards bear witness to the excellence of the Loake and This Works' businesses, their products and service – but also highlight the skill of and results achieved by their e-commerce teams working with Screen Pages' professional staff to increase sales and conversions on the internet."