Van Dal, which has designed and manufactured ladies shoes for over 75 years, has launched a new full function website and e-commerce store designed and developed by Screen Pages, one of the UK's leading Magento e-commerce agencies. The site can be visited at http://www.vandalshoes.com.
Van Dal is part of The Florida Group, a family company whose origins can be traced back to the early 1900s. One of the UKs last remaining manufacturers of ladies shoes, nearly half a million pairs are made each year by the Norwich based firm. While now sourcing shoes from different countries Van Dal remains proud to say that it still is very much "Made in England". Van Dal has over 300 wholesale stockists around the UK, along with a mix of concession and in shop managed retail points.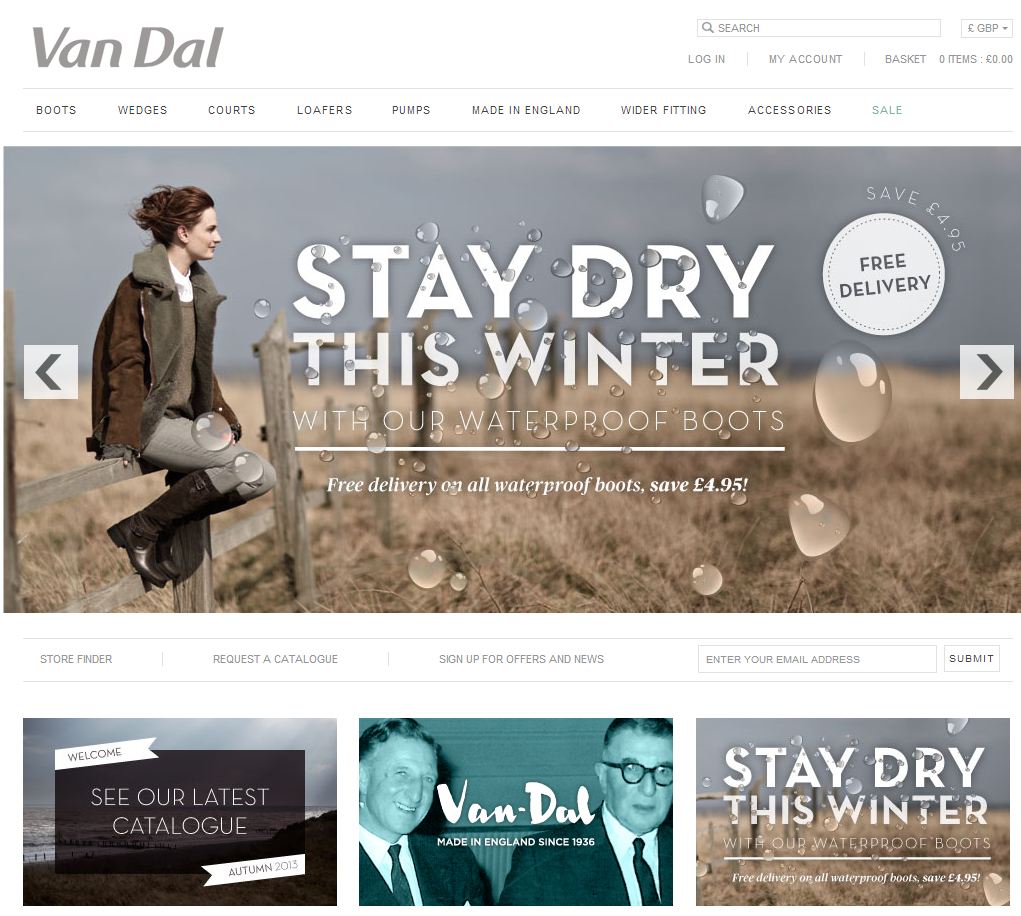 The brief for the new website included improved content management, better merchandising, cleaner transactional capability as well as stream-lined and reliable integration with Van Dal's back office/ERP system to manage 3000 individual products/SKUs.
The chief functional improvements for the new website included:
- Improved and flexible navigation and merchandising options, including gifting categories, together with filtering options and cross-sells and up-sells
- More real estate and options for lifestyle and product photography
- Better management of categories, landing pages, product content with full image and media management
- Enhanced promotional options including gift vouchers
- Loyalty scheme to improve customer retention
- Better stock management & integration to correctly monitor and flag stock levels
- Competent handling of multiple style/colour variants with availability in a range of sizes.
- Improved SEO and social media technical implementation & management
- Good content management throughout
- Streamlined checkout with debit/credit card & Paypal payment options
- Fast and reliable hosting (at Peer1)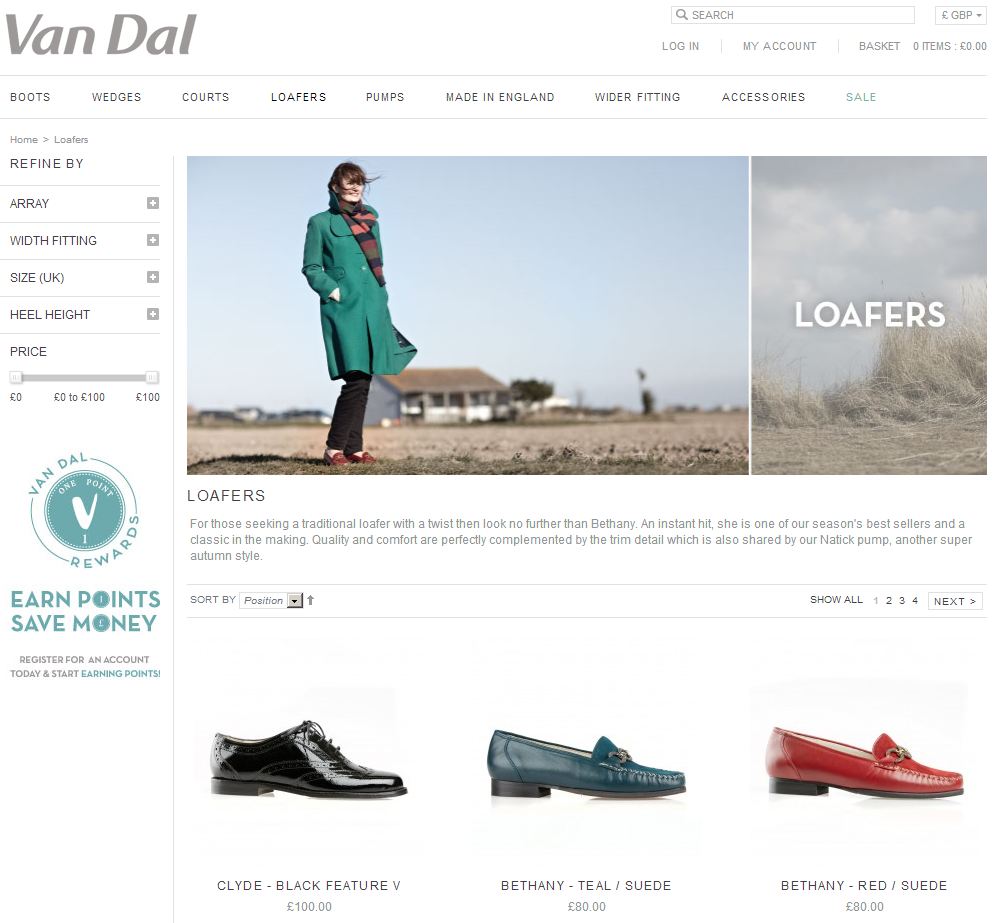 Jason Larke, Head of Marketing at The Florida Group, said: "We wanted to implement a next generation e-commerce platform that gave us a lot more flexibility, control and content management – that was Magento. Screen Pages were recommended and emerged as a professional, dependable Magento agency with a proven track record and strong e-commerce credentials. In short we wanted to future proof our ecommerce activities for growth and Screen Pages was the right agency to partner."
Roger Willcocks, director at Screen Pages said, "We are very pleased to be working with Van Dal. It's an established brand with loyal customers, good marketing and a well thought out plan of campaign. We look forward to developing the many opportunities it has for expanding its online sales."