We were prompted to have a look at how "active" clients were performing year-on-year. By "active", we mean those clients are known to be investing in growing their online business with a concrete plan, active marketing, focussed personnel, day-to-day merchandising of their websites, measurement and management. It's clear from the examples below, that exciting gains can be made in the current climate for those who plan, resource, execute and measure.
Some do not do this and let things run themselves - having other priorities or business challenges, perhaps.
Before we start, it's worth saying that all the websites considered are Magento websites, with bespoke design and the same "standard" Magento single page  checkout. (with expanding sections). So it's not about the website.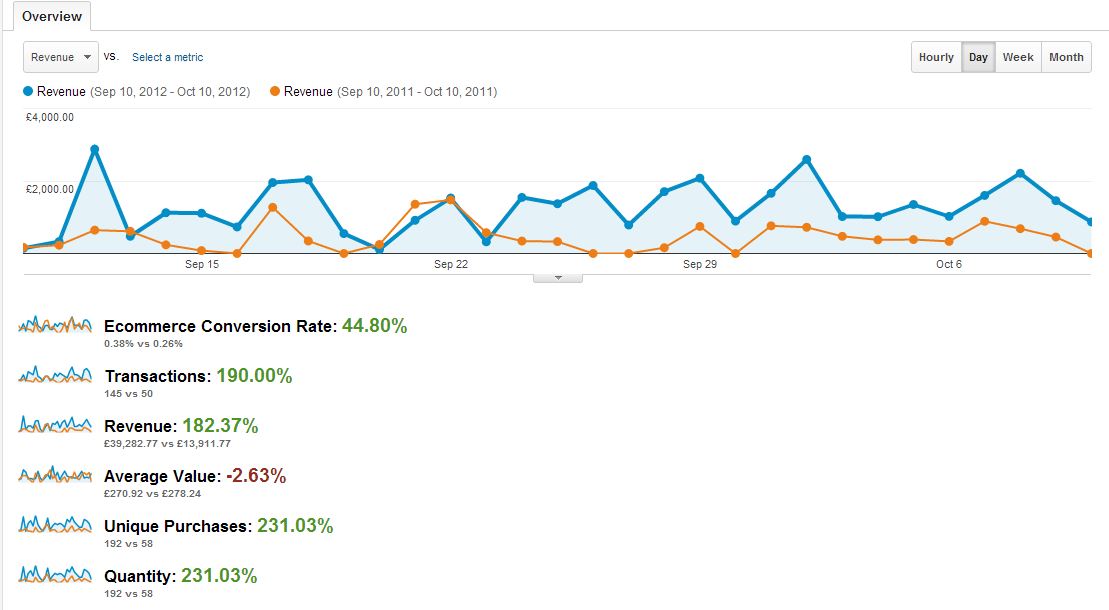 Our first example - a fashion retailer - has committed a more dedicated and experienced e-commerce professional to its online channel. Budgets have not necessarily been increased: activity levels and attention to detail and quality are bringing home the results. Conversions are up 45% and sales have nearly doubled.

Our next example shows conversions up 36% and a doubling of orders, but AOVs down by 20% - leading a revenue increase of 59%.  The company raised funds in 2011 and has planned for significant expansion online and through stockists. Marketing budgets have been increased and so has the team size and activity, but the promotion/product mix has worked adversely.  A pleasing outcome for us, as the website itself was relaunched by Screen Pages in H1 2012.

Another pleasing result - again, a new website launched early in 2012. The commercial success is a near-doubling of sales but all the metrics have moved together in the right direction. The company in question sells predominantly & indirectly through the high street, but in the past, its modest e-commerce team was not able to manage the website and its content management flexibility, navigation & purchase process was known to be difficult.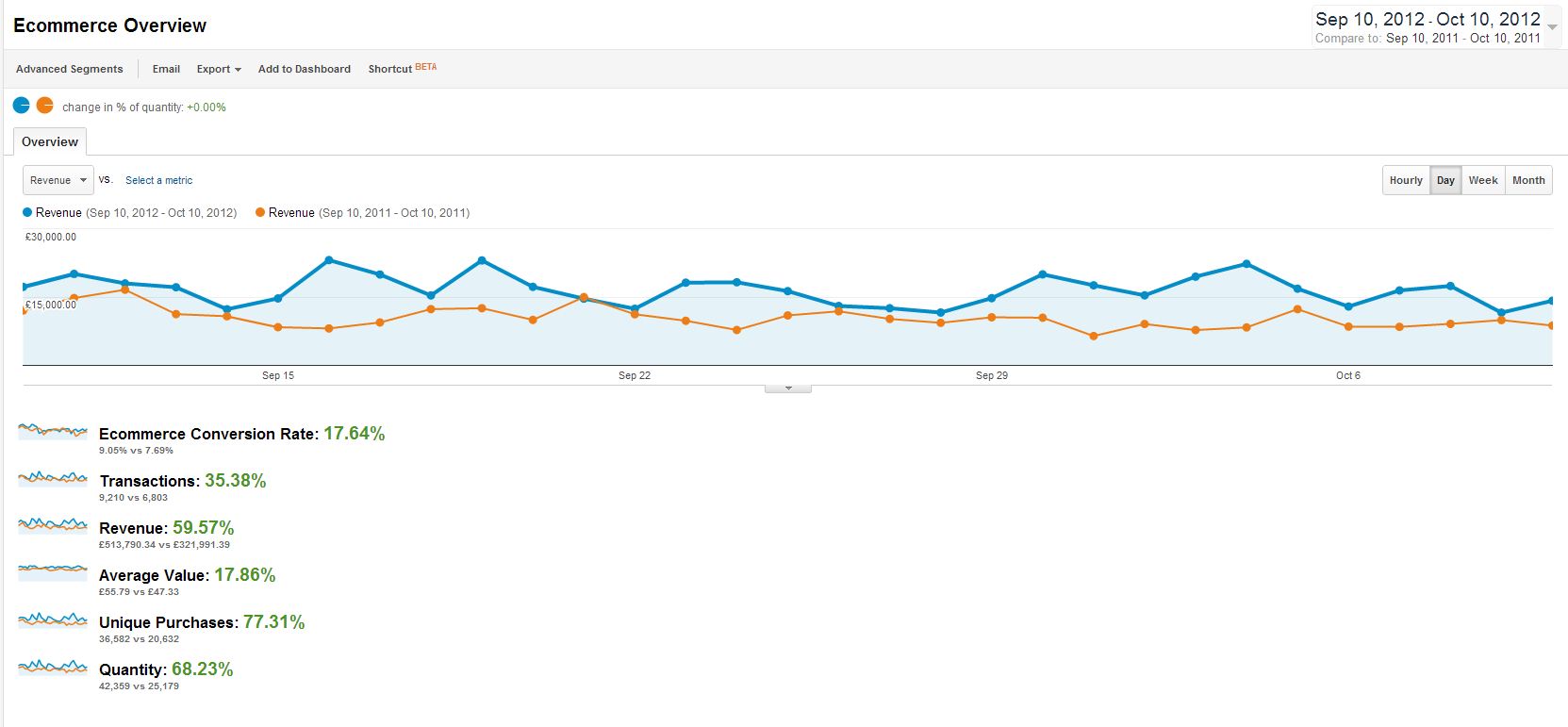 A much larger business, our final example is again a new website - this time a migration of an existing client to Magento from another platform. Sales up an impressive 60%, conversions up 18%.  Driven by a new e-commerce manager with renewed focus and energy on increasing sales, without necessarily investing in more marketing. The results are assisted by a more flexible website, better navigation/browsing, more attention to detail on the shopping experience - with a lot of survey data and customer feedback going into the website re-design.