We missed this in June, but as we are always being asked what are "industry average" open & click through rates for email marketing, we are pleased to share this article by Econsultancy.
Econsultancy cites the following key metrics which should be tracked for each email:
Bounce rate
Conversion rate:
Deliverability
Average unique open rate
Opt-out
Response rate
The article provides lots of great stats, including this summary open & click rates of by industry (with a link to another treasure trove of email statistics from Mailchimp - used by many of our clients who are at the entry-level of email marketing evolution).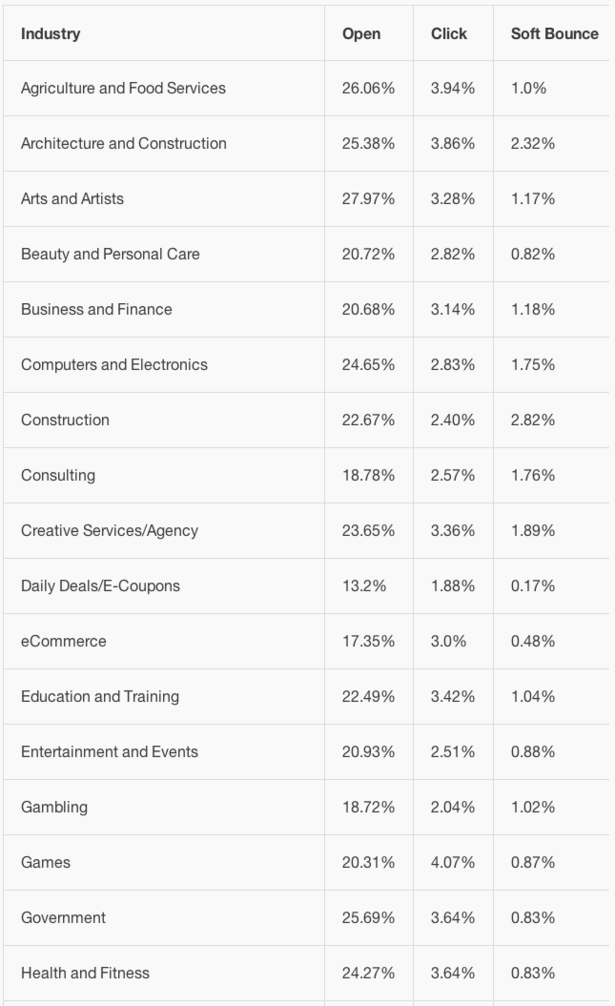 For completeness, here's a reminder of the effectiveness of email marketing across our clients, broken down by device size as well.