How to present e-commerce shipping information [via @econsultancy]
Excellent study by Econsultancy of 12 different approaches to explaining & presenting shipping information.
Per Econsultancy: "The number one cause of checkout abandonment is unacceptable delivery costs. A study conducted last year by eDigitalResearch and IMRG found that 77% of online shoppers have abandoned their basket in the past year, with 53% citing unacceptably high delivery costs as the main reason for bailing."
The article considers - inter alia - Amazon, John Lewis, Office, ASOS & House of Fraser.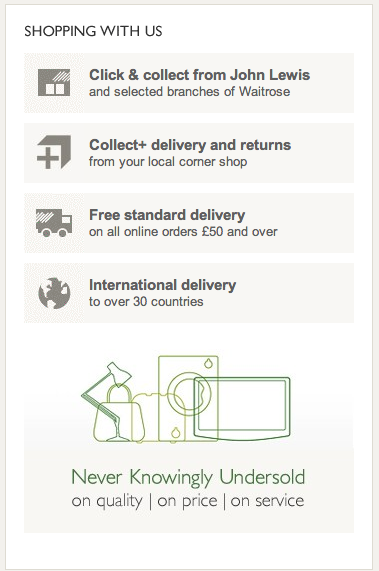 Read the whole article here.