NEW: Grow your Magento store with Amazon
Posted by Screen Pages on 22/10/2019
Magento announces: new Amazon sales channel launched to enable UK Magento merchants to grow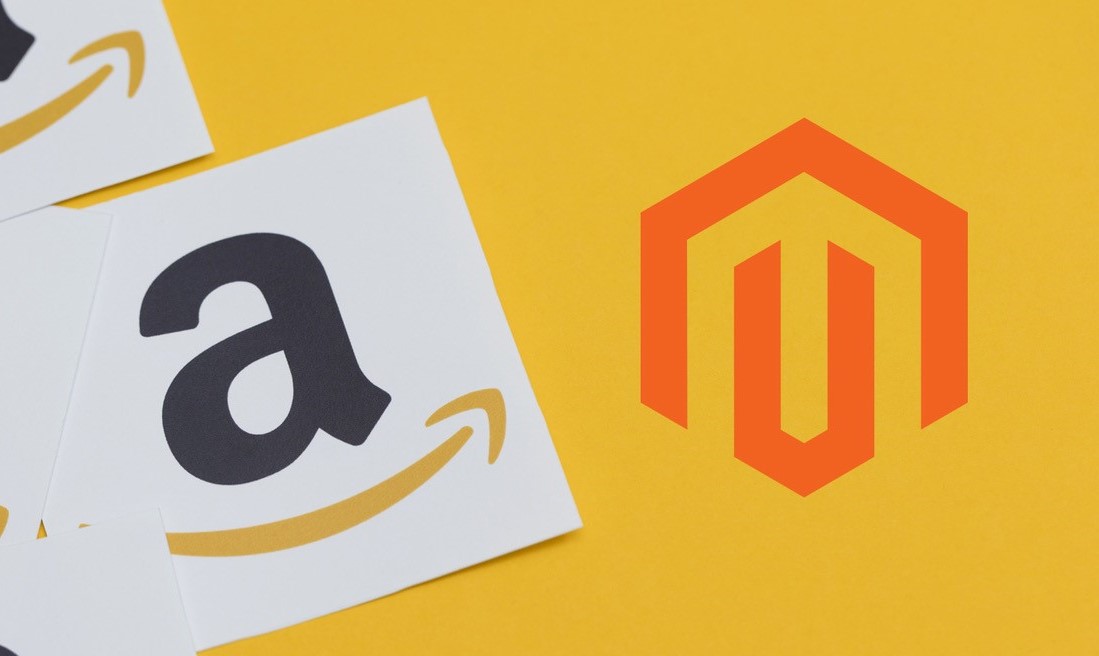 "As a B2C or B2B merchant with business growth goals, you know it's important to expand the visibility of your product offerings to as many customers as possible, and with Amazon now the world's largest marketplace, you need an efficient way to sell and distribute to Amazon shoppers. With Amazon Sales Channel in Magento, you get the ease and familiarity of a direct integration to the Amazon U.S., Canada, Mexico, and UK marketplaces  so you can seamlessly gain access to millions of new customers. Now you can manage your Amazon sales directly within your Magento admin and keep your product listings consistent through the management of your Magento catalog.
From the ease and familiarity of the Magento Admin, you'll have continuously synchronized product catalog, inventory, and order information.
Almost 90% (~82%) of sales are from the Amazon Buy Box position. Leverage Magento's competitive intelligent repricing to automatically reprice your Amazon listings to increase the chances of winning the Buy Box.
Easily control which products sync to your Amazon marketplace using listing rules, and build new products in Magento from Amazon listings.
Fulfill your own orders, use fulfillment by Amazon (FBA), or a combination of both to get orders into your customers hands.
Manage your orders from a centralized location within the Magento sales order grid. Ship or cancel orders, and build customer profiles from a single console.
Automatically maintain inventory synchronization between your catalog and Amazon listings. Utilize inventory marketing tactics on Amazon to increase urgency to the buyer.
B2B functionality allows merchants with business accounts to purchase from each other with the expected performance of the shopping experience within Amazon. With B2B pricing, you can offer other businesses tiered pricing based on the quantity purchased to increase your Amazon sales."
For information on how we process the data that you give us, please see our privacy policy.
3 The Courtyard, Wisley Lane, Surrey, GU23 6QL