Join us for an educational and informative evening on Tuesday 17th October 2023 in London - free admission, networking and refreshments!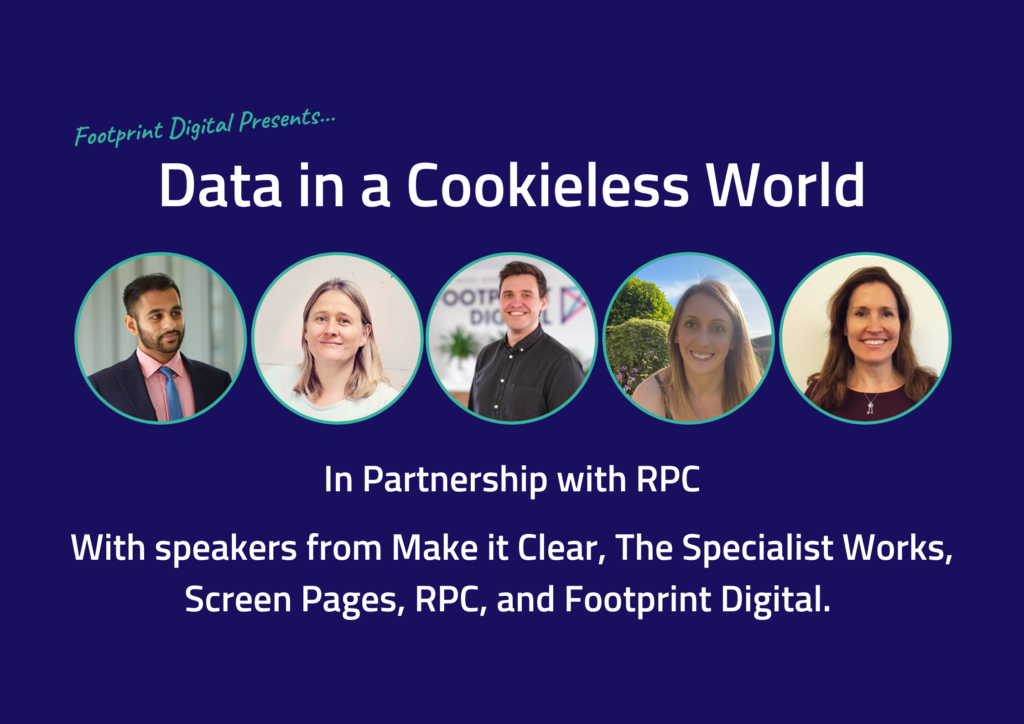 Our CEO and founder, Sarah Willcocks will be accompanied by a panel of fellow experts to discuss the challenges of gathering customer data in a cookieless world. The focus will be on consumer data, the data we have access to, and more importantly, the data we don't. We'll be contemplating amongst other things, how marketers can continue to make good decisions as their data pool dwindles.
It's not all doom and gloom though - our panel will not only outline what you can legally do with your data, they'll also provide actionable takeaways for making the most of cross channel data.
The location is RPC's offices at St Katherine Docks and is set to be a hugely important conversation on another of marketing's hot topics.
The agenda for the evening planned is:
6-6.45pm Networking, drinks and canapes
6.45-8pm Panel Discussion and Q&A
8-9pm Networking and bowl food