Atterley Road has launched its online fashion business with a full-function e-commerce website designed and developed by Screen Pages, one of the UK's leading Magento e-commerce agencies.
Founded by ex-Jigsaw buyer Katie Starmer-Smith, Atterley Road offers a carefully curated selection of premium high street brands and independent designers. It currently covers labels such as Jigsaw, American Vintage, Levi's Made & Crafted, Petit Bateau, Hobbs, 7 for all Mankind, Whistles, Crew Clothing, and Iro.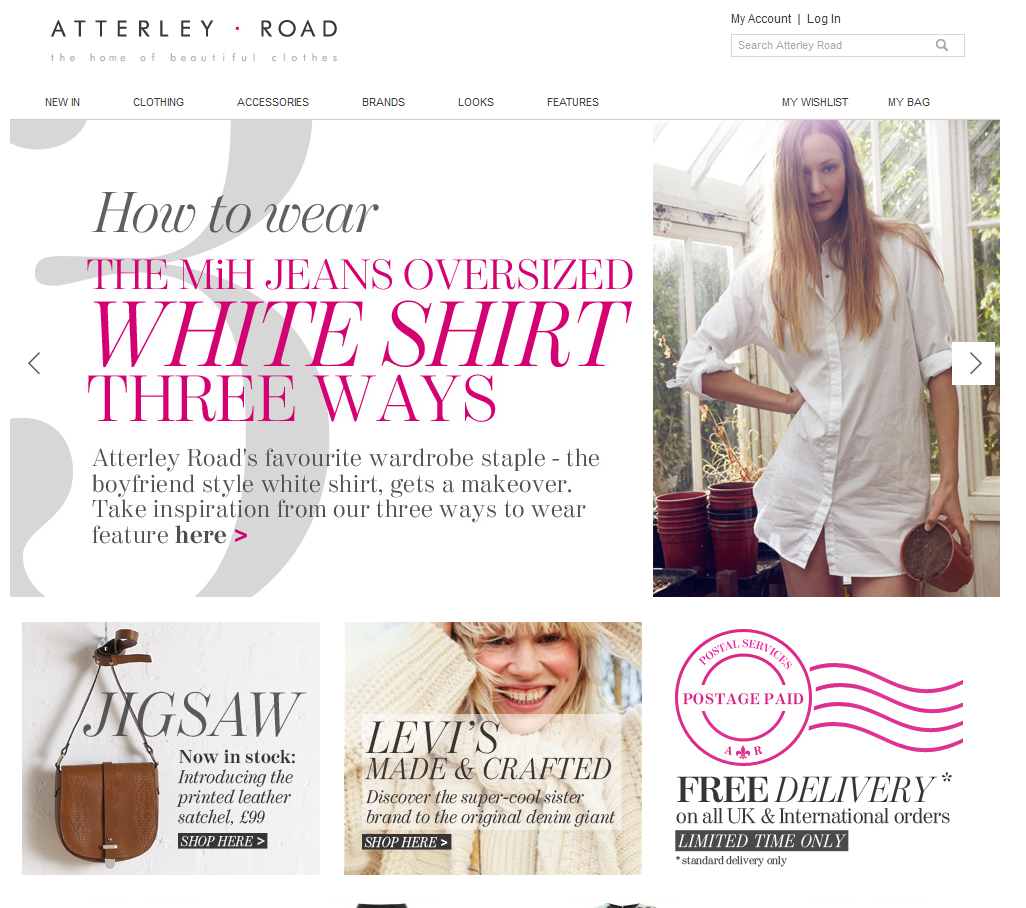 "We asked thousands of women what brands they'd like to see on their ideal shopping street - and that is what we've tried to create for them," says founder Katie Starmer-Smith. "All the brands featured are ones that I love, I buy and I wear." The idea for the website came from her frustrations with the online shopping experience. "Unless you're prepared to trawl dozens of individual sites, I found my options limited to multi-branded sites that offer either cheap, fast fashion or expensive designer."
Already the website has had widespread acceptance for its concept, design and execution, with positive reviews in the Observer, Independent, Evening Standard, Times, Telegraph, Time Out, Glamour Magazine, Daily Mail, and Guardian, as well as many influential fashion bloggers.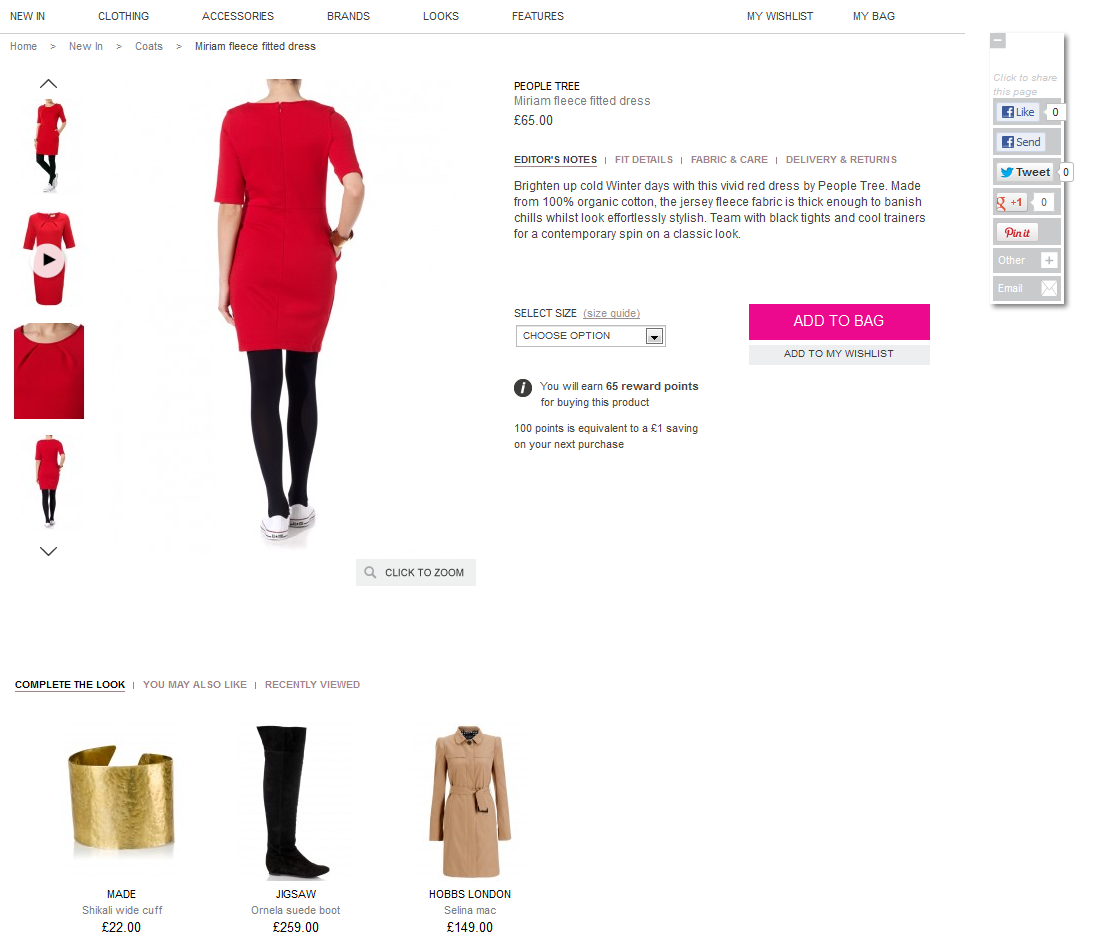 All products have beautiful photos, well-shot videos, style and care guides
The brief for the new website (which can be visited at http://www.atterleyroad.com)– developed on Magento Enterprise – included:
- Clean, simple design showcasing elegant product photography and inspirational lifestyle content
- Magazine pages, editor's picks and look book
- Editor's notes, care & fit guides
- Rich zoom and catwalk video
- Rewards programme & gift voucher
- Complete the look & recommendations
- Onsite targeted merchandising using Predictive Intent
- Social shopping and community engagement
- Shopzilla reviews
- Multiple filters (brand, price, colour, size etc)
- Free delivery and free returns, with multiple delivery options
- Integration with the Red Prairie ERP system at Clipper for warehousing and fulfilment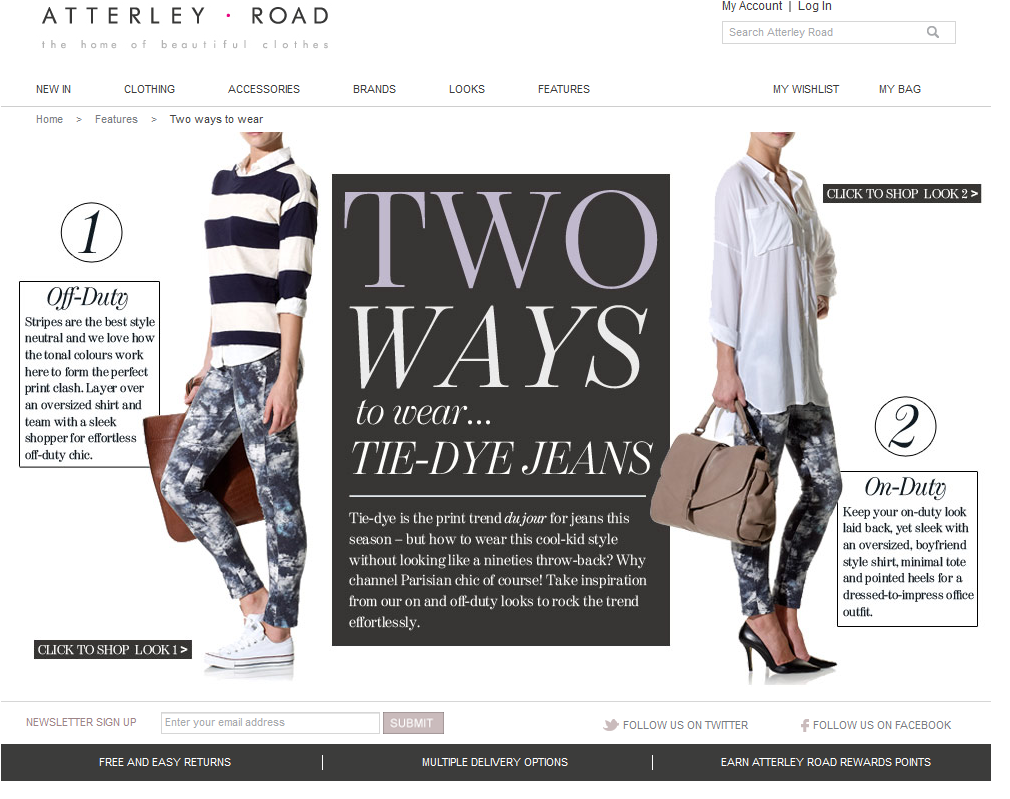 The includes magazine/lifestyle pages, editor's picks and lookbooks
Edward David, Director at Atterley Road, said: "We had a clear vision for our brand and what would work for our customers – we needed a professional and experienced agency to implement this on Magento. Screen Pages had the resources, track record and management to fit the bill."
Roger Willcocks, director of Screen Pages, said: "We are incredibly excited about Atterley Road. The company has a clear idea and strategy, strong management, excellent financial backing and lots of e-commerce smarts. We've worked really hard to create a cutting-edge, functionally rich online shop which offers a great customer experience."