Begg & Co, a new luxury fashion brand, has launched an e-commerce store designed and developed by Screen Pages, one of the UK's leading Magento e-commerce agencies.
Established as Alex Begg & Company in 1866 in the Scottish town of Paisley, the company handcrafts luxury scarves, stoles, wraps and throws and has recently launched 'Begg & Co' as a contemporary luxury fashion brand. Alex Begg & Company combines time-honoured traditional weaving and finishing methods with cutting-edge production techniques.
Until recently, Alex Begg & Company was selling 'Begg Scotland' products in just a few select stores, while mostly supplying to other luxury designer brands. In 2012 the company took the decision to start selling directly to consumers and in collaboration with the global creative agency Winkreative, the new luxury fashion brand 'Begg & Co' was created and is now opening up new sales channels for its products. Alex Begg & Company manufactures for major couture houses, but the company is also exploring brand collaborations with Begg & Co.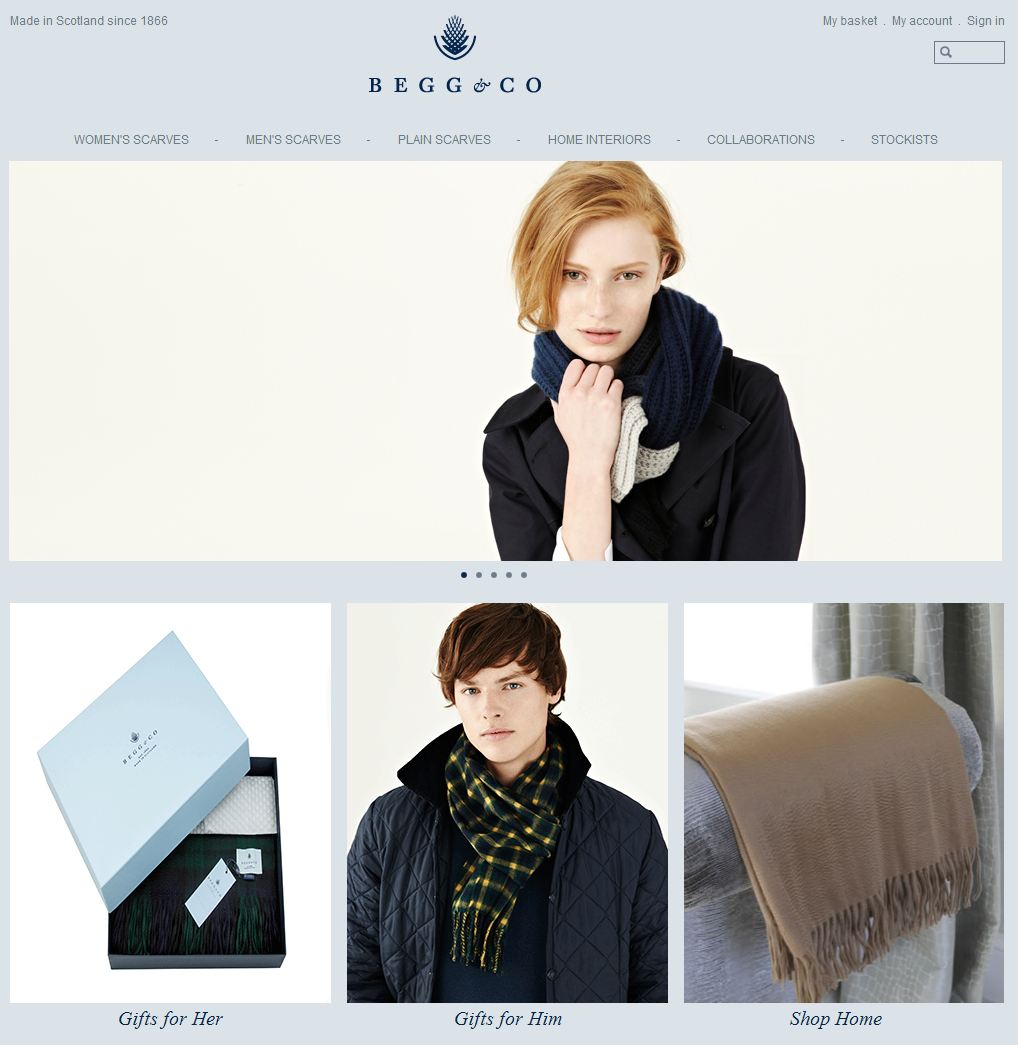 The site can be visited at http://www.beggandcompany.com.
The chief elements of the brief for the new website included:
- A new brand and look-and-feel directed by creative agency Winkreative, with a clean, simple interface to showcase Begg's luxury goods
- More real estate and options for lifestyle and product photography
- Easy management of navigation, categories, landing pages, product content with full image and media management
- B2B/trade handling for stockists, including trade pricing, trade layouts & payment on account
- Competent handling of multiple style/colour variants with availability a range of sizes.
- Strong SEO and social media implementation & management
- Fast and reliable hosting (at Peer1)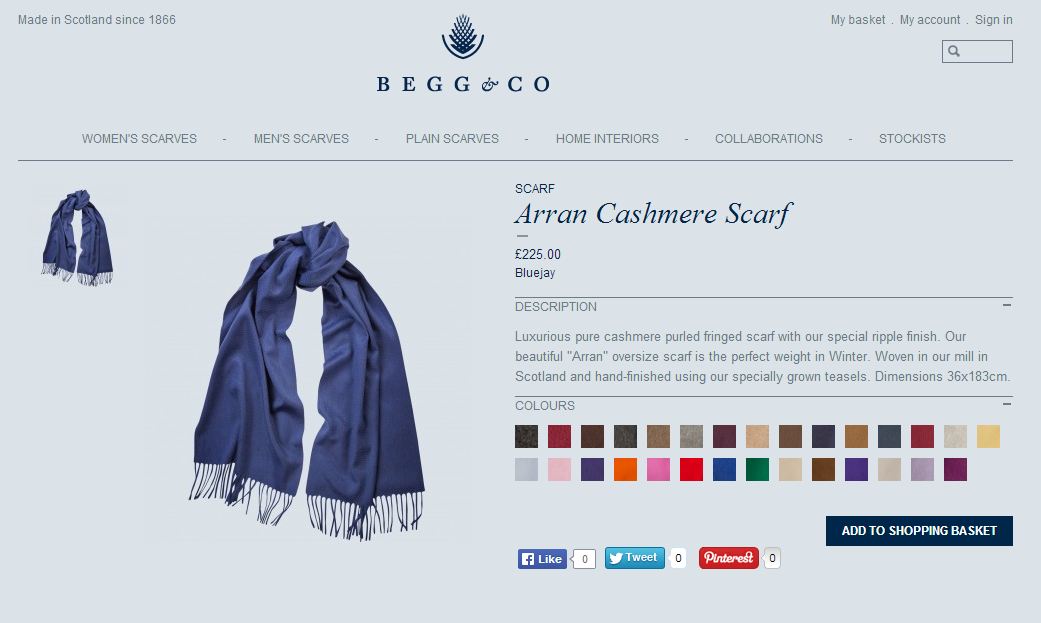 Ann Ryley, Sales & Marketing director of Begg & Co, said: "Begg has a very strong heritage, a premium product range and manufactures the highest quality for the luxury sector. We needed an agency which could provide professional, sound e-commerce experience and insight, capable of delivering reliably against our brief in the timescales we required: I am pleased to say that Screen Pages has met our expectations."
Roger Willcocks, director at Screen Pages said, "Begg's products are of the highest quality in the luxury sector, combining nearly two centuries of heritage with innovation and sustained excellence. It's very exciting to be working with Begg's team and creative agency to open up a new consumer channel and to provide e-commerce support to its existing retailers and stockists."