Bisley Direct appoints Screen Pages to manage & support its Magento website
Bisley Direct, the premium online storage provider, has appointed Screen Pages to support, manage and further develop its website. The site can be visited at http://www.bisleydirect.co.uk/
Founded by Graeme Winship, an experienced professional in operations and logistics and formerly Logistics Director of Bisley, Ebonium launched Bisley Direct to offer home and office storage solutions backed by a premium service.
Bisley itself has been manufacturing quality office furniture from the original site in Bisley, Surrey for over 50 years, and is the largest manufacturer of steel office furniture in the U.K. and one of the largest in the European Union.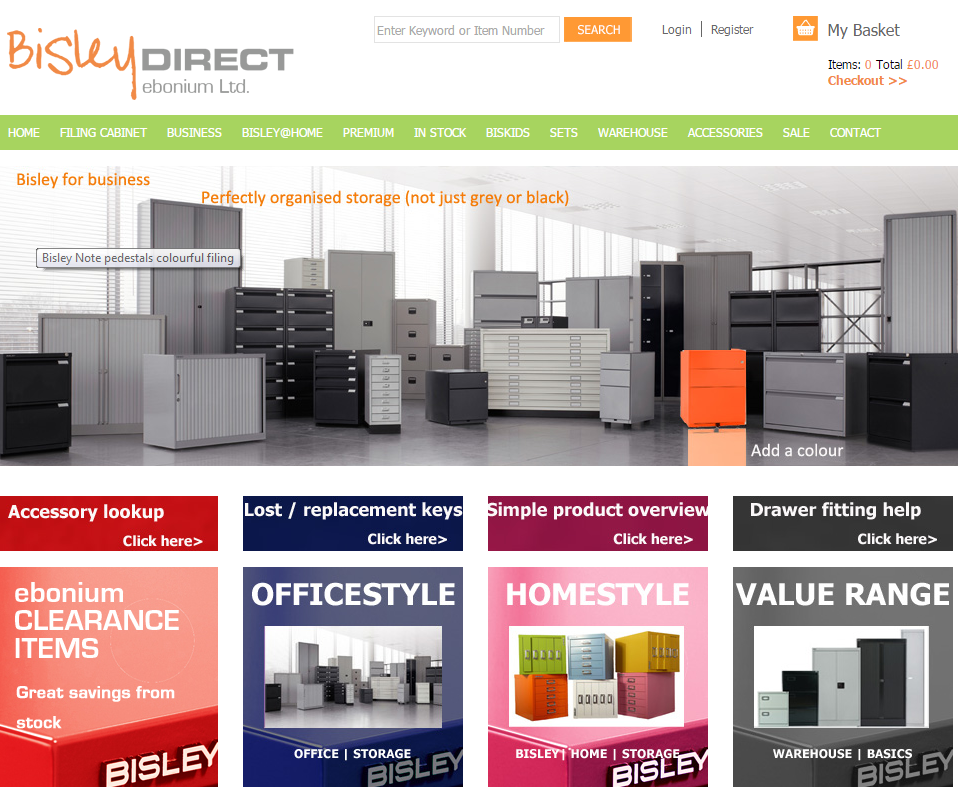 As Bisley Direct has expanded online, the need for improved e-commerce guidance and support grew. Screen Pages successfully migrated its website in late 2015 for ongoing hosting and support, backed by access to the resources, experience and structured support channels that Screen Pages as a Gold certified Magento partner offers, such as professional support and service for Magento, as well as long-term attention to a client's needs for flexibility and ease of maintenance.
Bisley Direct offers a wide range of filing and storage solutions and accessories for business, home office and the warehouse. Having introduced a variety of colourful storage, it will be introducing an in-house range of desking and chairs to compliment the range.
Graeme Winship, managing director of Ebonium, said: "Our business was expanding rapidly on Magento, but we needed access to greater e-commerce and Magento experience backed by professional development and a structured project and support team. We could see that Screen Pages – as a Gold Magento partner – could provide us this. We have been exceptionally pleased with the results so far: the sites are running smoothly, quickly and we can see positive results already."
Roger Willcocks, director at Screen Pages said, "Bisley Direct is a great example of a successful owner-managed business that has grown over the years, developed with a clear focus and sound execution. We are pleased to be working with Ebonium's management to provide the right level of advice, technical resource and management to support its ambitions."