ChicBaby launches new e-commerce store for its global baby fashion business
ChicBaby, a global fashion destination for babies, has launched a new e-commerce store designed and developed by Screen Pages, one of the UK's leading Magento e-commerce agencies. The site can be visited at http://www.chicbaby.com.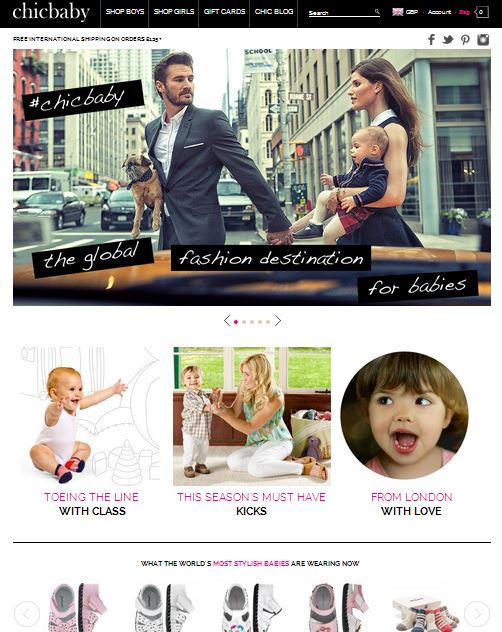 ChicBaby.com's goal it to be the "global online destination for fashion-forward parents wanting the coolest clothes on the planet for their children". ChicBaby.com launched from London as an international style source offering upscale clothing, shoes, and accessories for kids newborn to seven years, as well as shaking up maternity style. Founded by Ana Cláudia and Ash Huzenlaub, the UK launch expands from its exploratory work in Brazil since 2010 where the business developed a following of over 83,000 parents across South America.
ChicBaby operates from the UK with a distribution facility outside London capable of tracked shipments across the UK, EU, Australia, Canada, and the USA. It offers UK domestic 1-2 day express, and 2-3 day standard shipping, same day London service, international express - all in 100% recyclable packaging: core to its business is the ChicBaby.com "Give & Get" Global Clothing Drive which allows our customer base to reuse our packaging to easily contribute clothing that no longer fits their children to partner charities worldwide.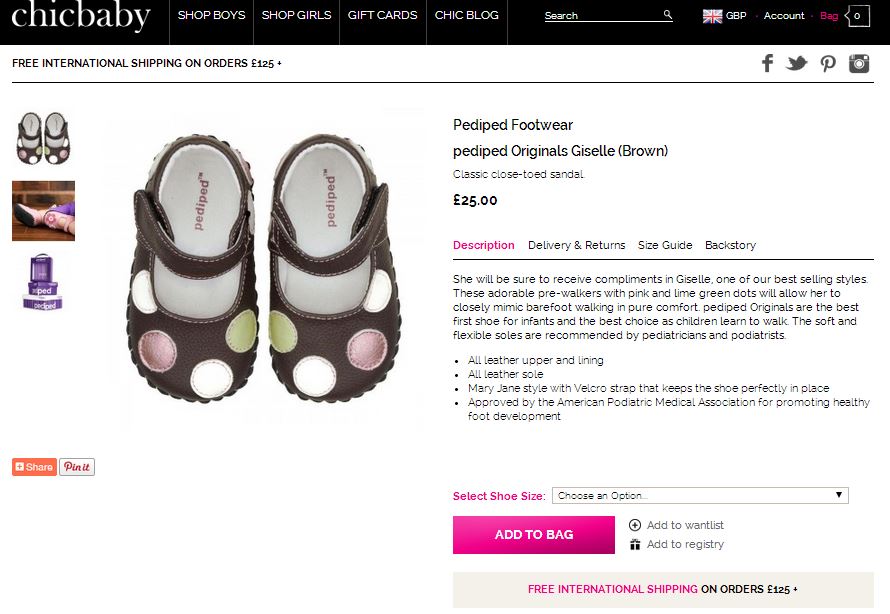 The chief elements of the brief for the new website included:
- A new brand and look-and-feel, with a clean, simple interface to showcase ChicBaby's goods
- Easy management of navigation, categories, landing pages, product content with full image and media management
- Competent handling of multiple style/colour variants with availability a range of sizes (including filters)
- Gift vouchers and gift registry
- Loyalty programme (points & rewards)
- Strong social media implementation & management (including a blog, Instagram and Pinterest)
- Fast and reliable hosting (at Peer1)
Ash Huzenlaub, CEO of ChicBaby, said: "We discovered Screen Pages because of the work they had done for brands we liked: we contacted them and gave us strong recommendations. We wanted a proven track record in e-commerce, professional, friendly people we could work with and someone who could give us a big helping hand"
Roger Willcocks, director at Screen Pages said, "ChicBaby has been a huge success in South America already: it has a great concept, strong management and a great presence online already. We look forward to working with its team as the company develops from start-up to maturity."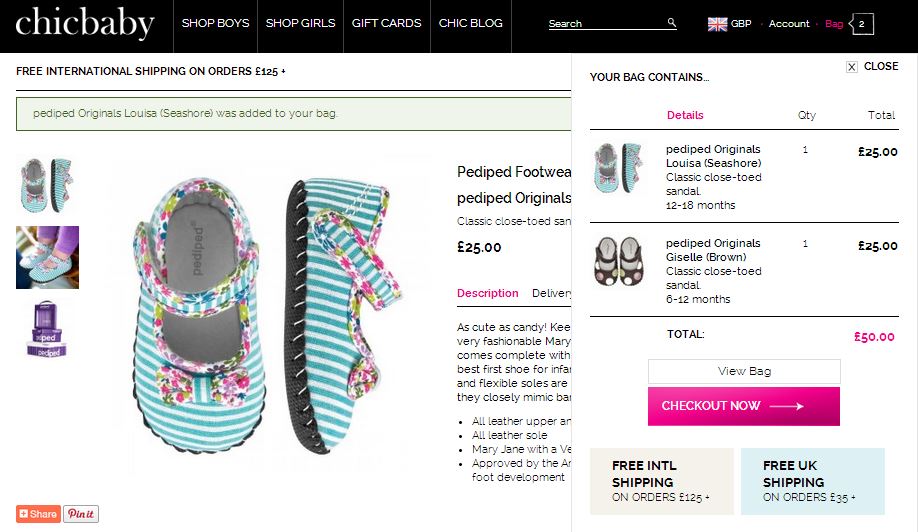 ChicBaby's "pop-up" basket