Compton and Woodhouse, one of the leading UK collectables company, has appointed Screen Pages to manage, support and update its Magento e-commerce websites.
Compton & Woodhouse was founded over 25 years ago and has established a strong reputation as one of the country's leading and most exclusive collectables company. It commissions talented designers, artists, sculptors, jewellers and skilled craftspeople, to produce the finest selection of beautifully hand-crafted figurines, prestige collectables and jewellery.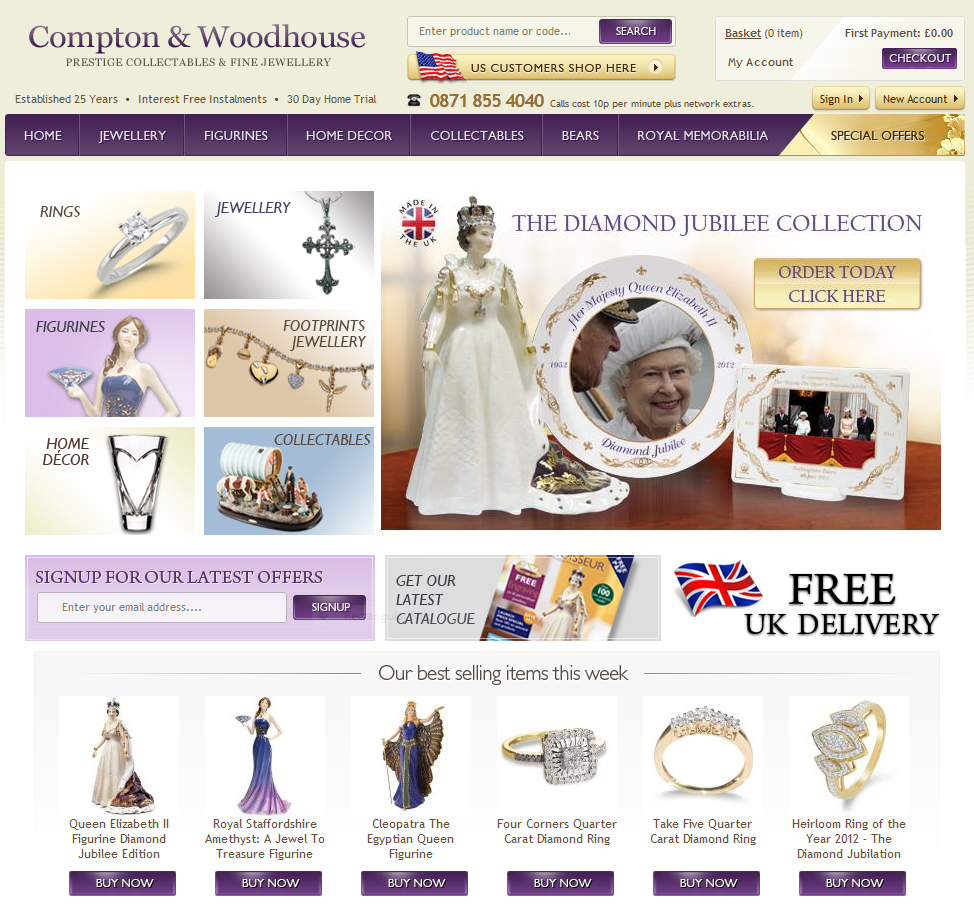 Given the popularity of Magento and the easy availability of the free low-cost Community Edition, many web developers have offered design and build services without the capacity to handle on-going account management and support.
Compton & Woodhouse can now benefit from access to the resources, experience and structured support channels that Screen Pages offers, such as professional support and service for Magento, as well as long-term attention to a client's needs for flexibility and ease of maintenance. Screen Pages has completed many such migrations now as well as several upgrades to Magento Enterprise.
The websites can be visited at http://www.comptonandwoodhouse.co.uk.
Simon Windsor, Marketing Director at Compton and Woodhouse, said: "We originally commissioned Magento because of its functional richness and flexibility. As we developed, it was important to have more structured support for Magento as well as the technical and operational strength to help us day-to-day and provide a proactive service."
Roger Willcocks, director of Screen Pages, said: "Compton and Woodhouse is a respected business in the mail order sector and has developed a very strong customer base and profile in the collectables market. We are very pleased to be working with its team to push the online channel."