Google Analytics (the new version, that is) has subtly been enhanced to include search data from Google Webmaster Tools.
This is great news for marketeers as you can now see the number of keyword searches where your site was listed in Google search results as well as your average position for that keyword and the click-through rate. This information is invaluable for optimising your landing pages and understanding where the work needs to be done.
Impressively, it also show the target landing pages returned from these searches.
See the Google Analytics Blog for more information.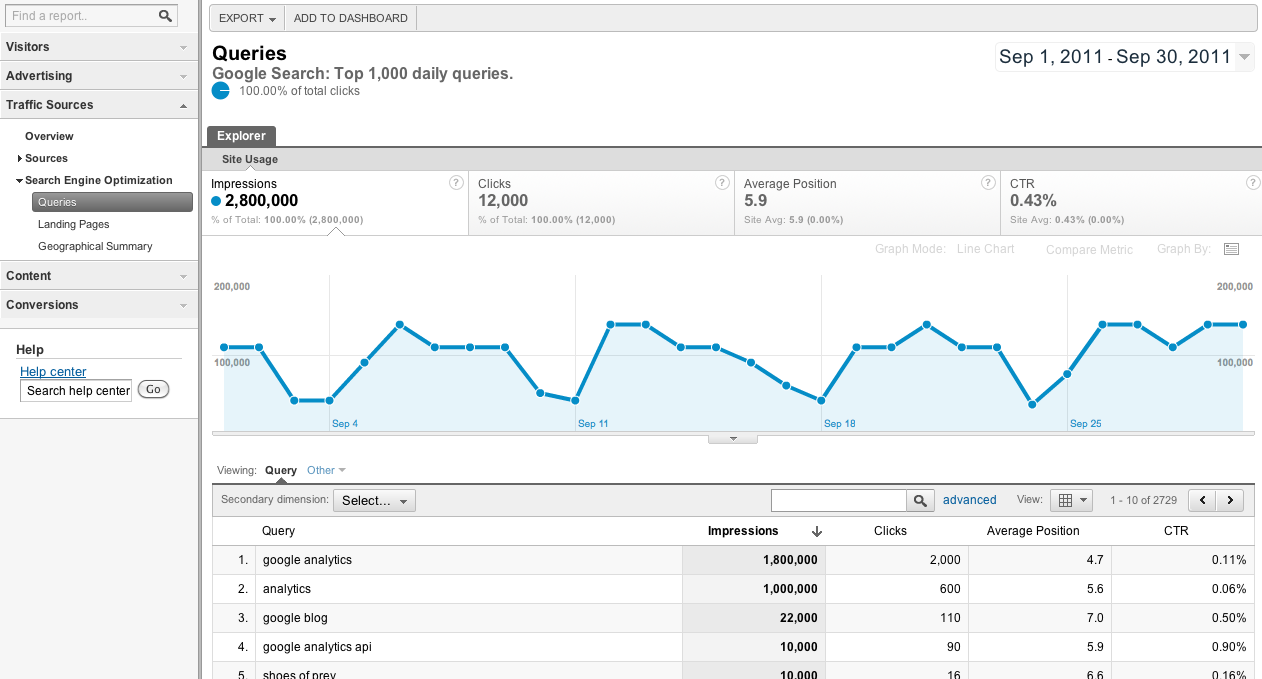 The set-up you requires you to have both Google Webmaster Tools access and Google Analytics ownership/administrator access for your website.
We recommend unreservedly that you do this immediately.