Salter launches new e-commerce website to increase sales of leading kitchen & bathroom scales brand
Salter Housewares, the #1 brand for bathroom scales in the UK, has launched a new full function website and e-commerce store designed and developed by Screen Pages, one of the UK's leading Magento e-commerce agencies. The site can be visited at http://www.salterhousewares.co.uk.
Salter Housewares began life in the late 1760 in the village of Bilston, England. At this time Richard Salter, a spring maker, began making 'pocket steelyards', a scale similar to the fisherman's scale of today. The company produced a wide variety of scales including the UK'S first bathroom scale. Other items were added to the range, including irons, mincers, potato chippers, coin-operated machines and another 'first' for the UK, the typewriter.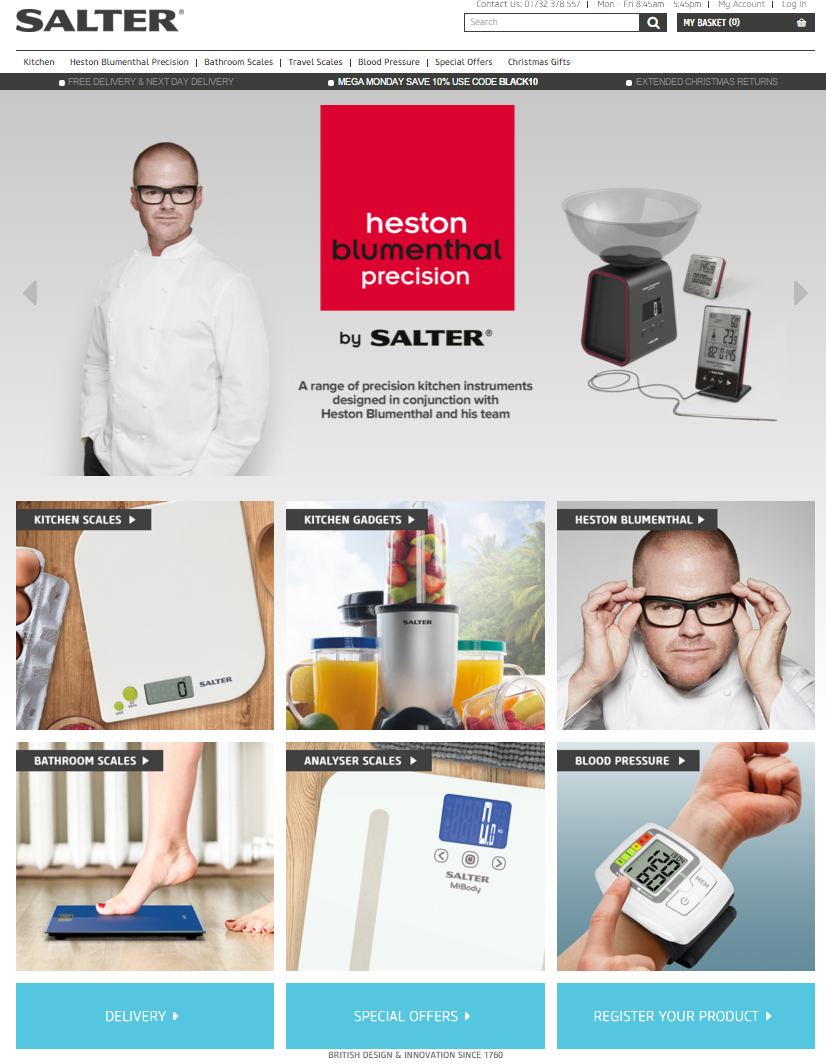 For many years the UK'S No.1 brand for domestic weighing scales, (currently nearly 60% market share), Salter has now become the leading brand in many other countries including Australia, New Zealand, Hong Kong, Malaysia, Singapore, United Arab Emirates, Kenya, Chile and Portugal. In 2004, Salter was sold to the US-based HoMedics company, leaders in the "personal wellness" product category.
The website carries Salter's full product range, including scales and other kitchen accessories & equipment (including the premium Heston Blumenthal range), bathroom & travel scales as well as a range of gifts and special offers.
The chief functional improvements for the new website included:
Improved and flexible navigation and merchandising options, including clearer categorisation, together with filtering options and cross-sells and up-sells
Better & easier-to-use search
A more streamlined checkout
Improved SEO
Integration with Volo for order processing & inventory management (EsellerPro)
Integration with dotMailer for personalized, targeted email marketing
Scope for additional content, such as instructions, 360o images
Streamlined checkout with debit/credit card & Paypal payment options
Fast and reliable hosting (at Peer1)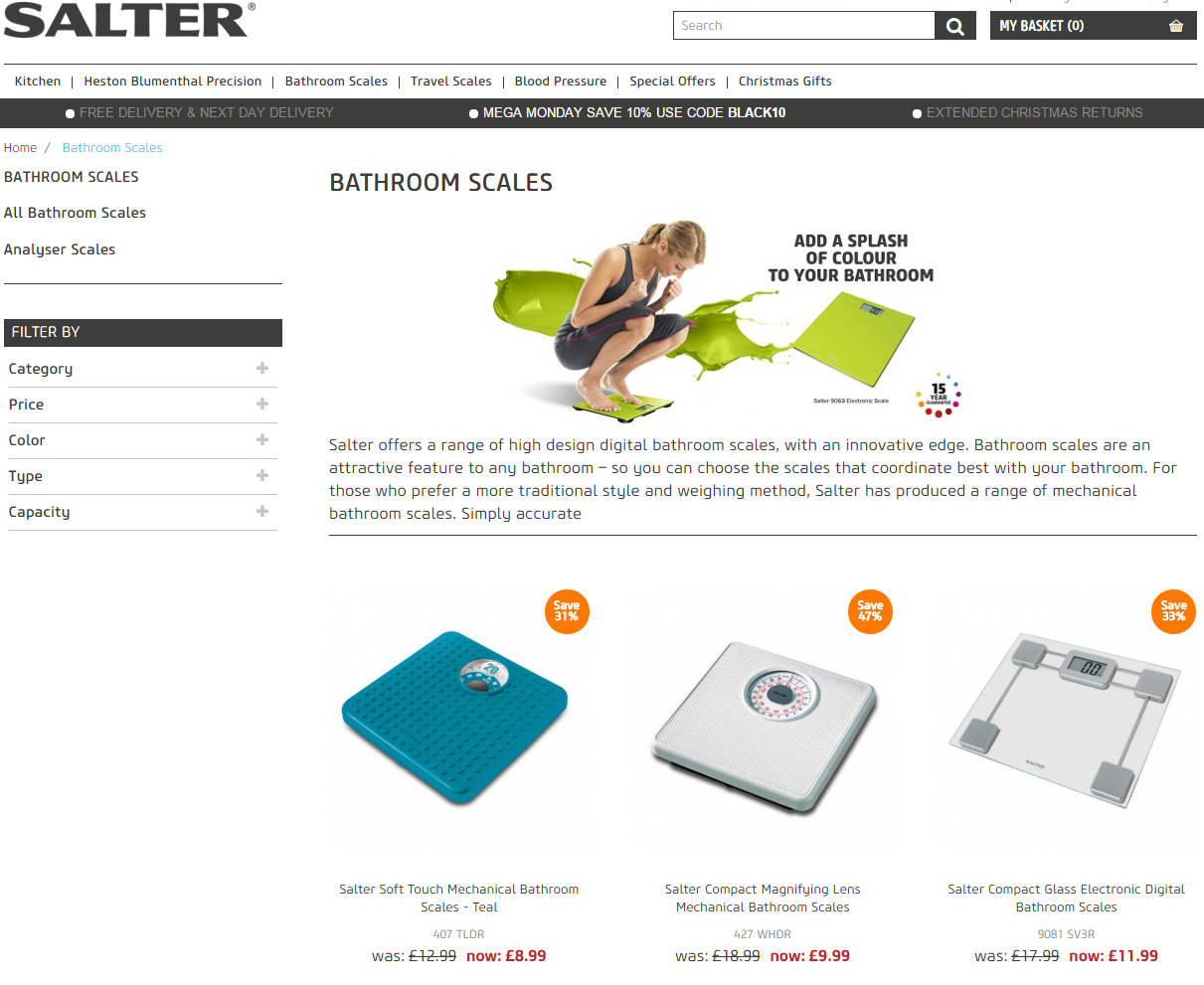 Ivan Latter, Digital Marketing Manager at HoMedics, said: "We wanted to implement a next generation e-commerce platform that gave us a lot more flexibility, control and content management – that was Magento. We knew from management's previous experience that Screen Pages was a professional, dependable agency with a proven track record and strong e-commerce credentials who would deliver on time and on budget."
Roger Willcocks, director at Screen Pages said, "We are very excited to be working with Salter – a British household name. We all have Salter products at home and we are pleased to be helping with its online sales expansion: we have now delivered a clean, efficient, and highly content-managed, performant e-commerce website."