Defying the "cobbler's new shoes" statistic, we are pleased to announce a mobile version of Screen Pages' website.
For the record, mobile accounts for less than 10% of our traffic - as we are in fact a "B2B" company - and of that 45% is from iPads.  So we ignored the iPad for optimisation purposes.  Bounce rates are about 15% worse on mobiles as a whole.
Now, with a version that works better on the iPhone, bounce rates have plummeted by 25% (a good thing).
Here's a few screen grabs for those of you with old-style Nokias.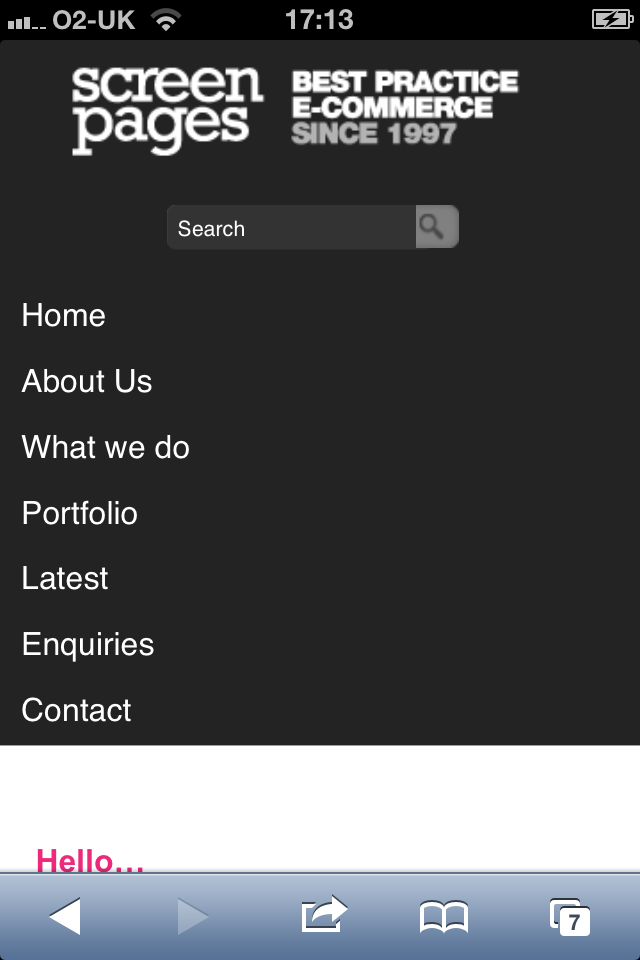 We have lost most of the home page content, concentrating on providing straightforward navigation.