Tuff-Luv, the fast growing phone and tablet accessories company, has increased its e-commerce conversion rate by 48% since the launch of a new full function website and e-commerce store designed and developed by Screen Pages, one of the UK's leading Magento e-commerce agencies. The site can be visited at http://www.tuff-luv.com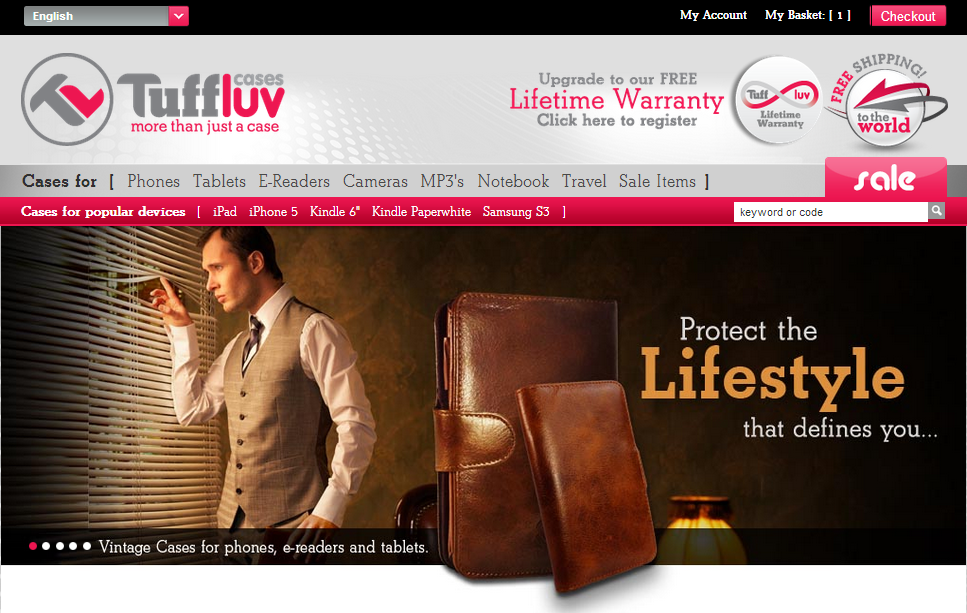 Tuff-Luv was founded in 2006 in the UK in January 2006, specializing in providing a wide range of unique MP3 accessory / camera and phone products. It has expanded to design and manufacture stylish cases which offer protection for a wide range of electronic devices. Today Tuff-Luv's product range includes a wide range of cases, covers, wallets and other accessories for phones, tablets, cameras and notebooks – available directly and internally through distributors.
Tuff-Luv already had a Magento website but it was proving difficult to maintain and develop. To further develop is online sales presence, Tuff-Luv appointed Screen Pages to re-design and re-build its Magento e-commerce operation.

 Tuff-Luv has increased its e-commerce conversion rate by 48%
The conversion improvements come from a significant range of enhancements in the new website and after an analysis and study phase on its existing website:
-      Better design, look and feel and photography
-      Improved navigation and filtering
-      Wide selection of filter options: price, colour, material, etc
-      Single page checkout with debit/credit card & Paypal payment options
-      Detailed technical information and videos
-      Reviews, blog and social media integration
-      Affiliate datafeeds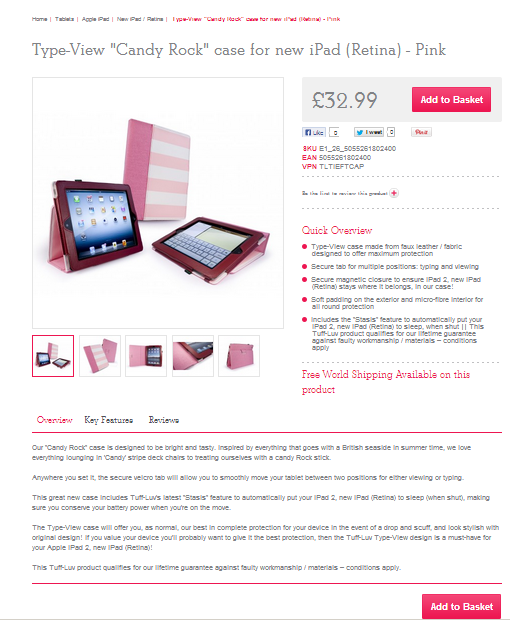 Better product information, videos & reviews are helping buyers
The site is available in five language versions.
Ken Graham, owner of Tuff-Luv, said: "Our business was expanding rapidly on Magento, but we needed access to greater e-commerce and Magento experience backed by professional development and a structured project and support team. We could see that Screen Pages – as an authorised Magento partner – could provide us this."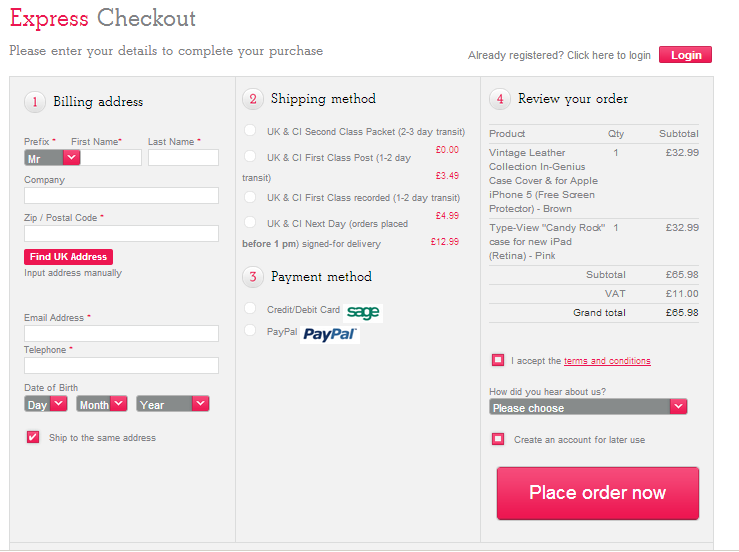 A single page checkout reduces friction and basket abandonment
 Roger Willcocks, director at Screen Pages said, "Tuff-Luv is a further example of an innovative UK design and manufacturing business competing globally via the Internet. As a Magento Gold Partner, we were very excited to be able to work with its team to provide the right level of advice, technical resource and management to support its further growth."