Van Dal Shoes – Press release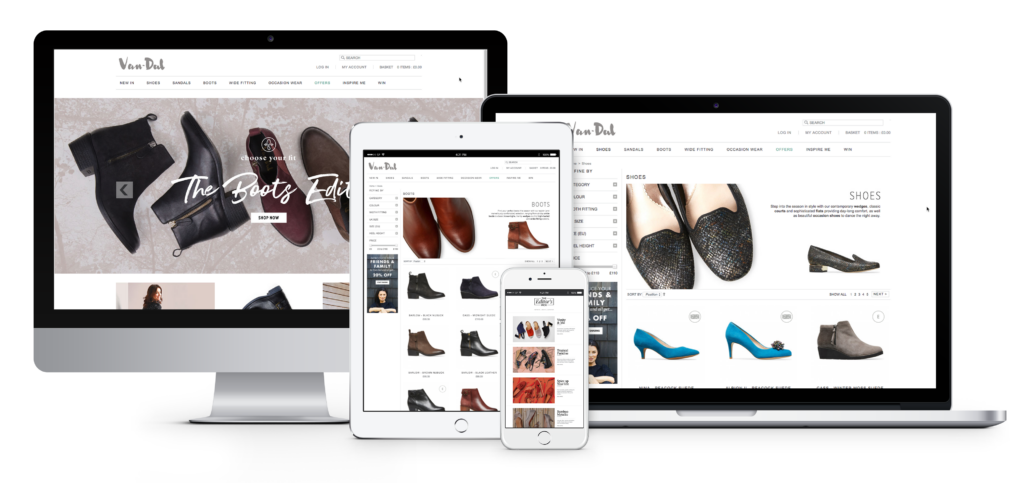 In September 2021, leading eCommerce agency Screen Pages Ltd launched a new website for Van Dal to help expand online sales and customer service.
With over 100 years of shoe-making expertise, Van Dal is one of the UK's oldest ladies shoe brands.
Having worked with Screen Pages since 2013, choosing the right eCommerce partner for the new site was an easy decision for the brand.
The brief for the new site included:
A mobile-first responsive design that would provide a seamless experience for users, no matter what device they were accessing the website from.
An improved checkout flow for customers.
Improved content management and merchandising capabilities.
Integration with PayPal and Opayo for more secure payment options.
Integration with LoyaltyLion for customer rewards and points, to encourage returning visitors and brand loyalty.
'We wanted a next generation eCommerce site that could give our customers an improved shopping experience across all devices. In short we wanted to future-proof our eCommerce activities for growth and Screen Pages were the right agency to work with.' Jason Larke, Marketing Director, Norwich Footwear Ltd.
'We are delighted and proud to be working with a brand with such a strong English heritage and look forward to sharing the expertise and knowledge we have gained over years of helping a large number of Apparel and Accessories businesses grow online.' Sarah Willcocks, Founder, Screen Pages