Watco launches new responsive Magento Enterprise store
Watco, the UK's leading direct supplier of industrial strength flooring products, has launched a new website and e-commerce store designed and developed by Screen Pages, one of the UK's leading Magento e-commerce agencies. The site – designed and developed as a responsive website - can be visited at http://www.watco.co.uk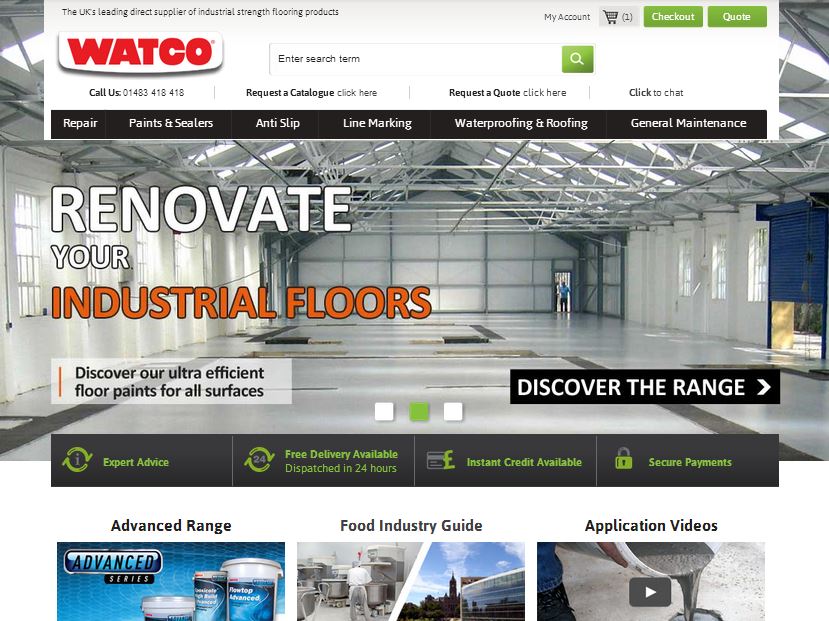 Watco's new home page
Watco was founded in 1927 and is now the leading direct supplier for building maintenance, floor coatings and anti-slip products in the UK, with a sales network spans the globe. Watco has a successful track record of investment in innovative new products, supported by a dedicated technical advice team. Watco prides itself on the quality of its products and service, which is represented by achieving the ISO 9001 standard certificate.
Watco has been using Magento Enterprise since 2009 and it covers UK, Ireland, Germany, France, Spain and the USA, as well as a consumer brand, Floorpaint Express – delivered using Magento's multi-language and multi-store capabilities. Its sites are integrated with Microsoft Dynamics/Navision for order processing, inventory management and pricing.
With ambitions plans to embrace e-commerce and a need for improved e-commerce guidance and support, Watco initially migrated its online properties to Screen Pages for ongoing hosting and support (in partnership with Peer1), backed by access to the resources, experience and structured support channels that Screen Pages as a Gold certified Magento partner offers, such as e-commerce marketing and analytics advice, professional support and service for Magento, as well as long-term attention to a client's needs for flexibility and ease of maintenance.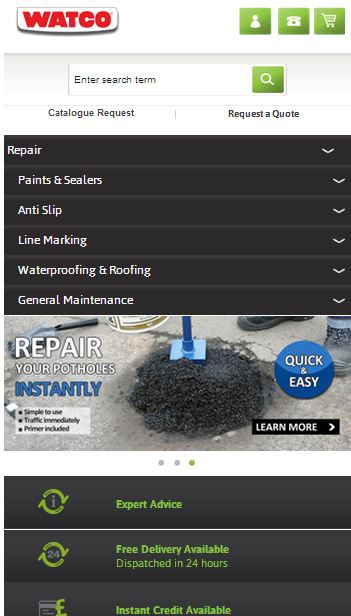 Watco's redesigned website uses responsive design for mobile versions
To develop further and optimize its online sales effectiveness, Screen Pages' provided analytics consultancy, marketing and e-commerce planning workshops.
The culmination of this project was a re-evaluation of the website's navigation, customer experience and journey, with a few to increasing engagement, boosting marketing effectiveness and sales conversions.
The newly launched websites feature:
- Better design, look and feel and imagery
- Support for mobile devices via responsive implementation
- Improved product categorization, navigation and filtering
- Better use of filter options: price, colour, material, etc
- More flexible content-management throughout
- Simple and clear basket layout and design
- Stronger product pages with detailed technical information and videos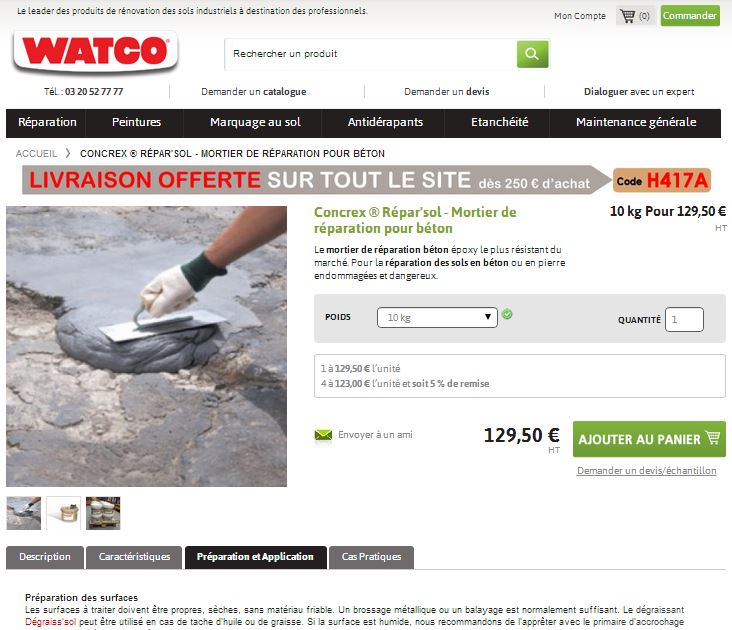 Watco runs multiple brands and, internationalised country sites in Magento
Derek Vansittart, Group IT Manager at Watco, said: "Our business was expanding rapidly on Magento, but we needed access to greater e-commerce and Magento experience backed by professional development and a structured project and support team. We have been exceptionally pleased with the results so far: the sites are running smoothly, quickly and we can see positive results already."
Roger Willcocks, director at Screen Pages said, "Watco is a great example of an innovative UK manufacturing business competing globally in its niche. It's exciting to work with Watco's management to identify growth opportunities, improve its online sales and marketing focus and strategies and deliver increased profitability. As a Magento Gold Partner, we are pleased to work with Watco's e-commerce team to provide the right level of advice, technical resource and management to support its ambitions."