Magento 2 is now generally available. The new version has been in testing for a long while now with much feedback from the Magento ecosystem – we are extremely confident in the quality of the product.
The main benefits of Magento 2 – per the official communications – are faster time to market & easier site maintenance, better scaleability & improved conversions. The most obvious "marketing-oriented" improvements for businesses & day-to-day e-commerce administrators are the streamlined checkout and the much-enhanced Admin Panel. The checkout has many fewer pages and clicks overall – this will surely benefit customers – as well as some much easier to use features (e.g. single click account creation prompt at the order confirmation page). Validation happens field by field (synchronously).
The new Admin Panel's visual appeal is immediate – it is now "touch-friendly". Product creation is a lot more straightforward; table views can be configured/customised & saved and they include in-line editing.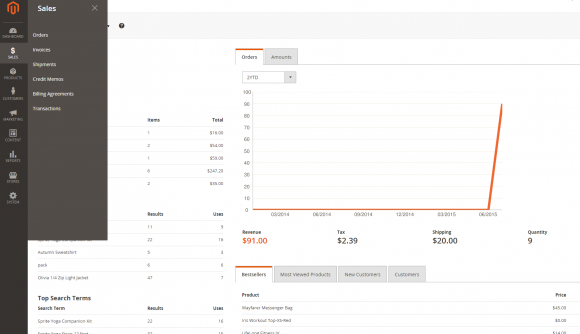 Better performance
Performance is improved by the introduction of a separate database for order processing, reduced amounts of code, increased browser rendering, better image compression & static content cacheing.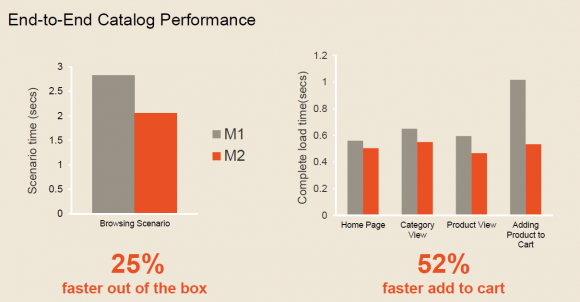 Catalogue browsing & checkout performance has improved
General technical design improvements
These are delivered by a wide range of infrastructure innovations: a new framework library, better security, an integrated & automated testing framework, better module management and application of newer technologies (HTML5 & CSS3). Better scaleability is yielded by the separation of databases for checkout, orders & catalogues [see picture] and other optimisations mean that catalogue sizes and overall website capacity is increased.
Magento 2.1
Magento 2.1 includes further new features:
Content Staging and Preview
Now you can easily stage, preview, and schedule a wide range of new content, including updates to products, categories, and promotions.
Improved checkout experience
PayPal In-context Checkout increases conversion rates by enabling shoppers to pay with PayPal without ever leaving your site. Securely storing credit card information through PayPal Saved Credit Cards means fewer security headaches, and more frequent purchases.
Better built-in search
Enterprise Edition 2.1 now uses Elasticsearch. This search engine supports 33 languages out-of-the-box and lets you set 'stop words', search synonyms, and attribute weighting to deliver highly relevant search results. It's also designed to handle large catalogues and configuring Elasticsearch is much easier.
Better Admin Panel
A new Admin Panel search feature enables you to quickly find customer and order information. Search synonyms are much easier to set up across multiple sites. Redesigned forms simplify and speed the process of creating new products, content, and categories.
Later in 2016, there will be further delivereables in promotions, merchandising, analytics & reporting, order management and workflow.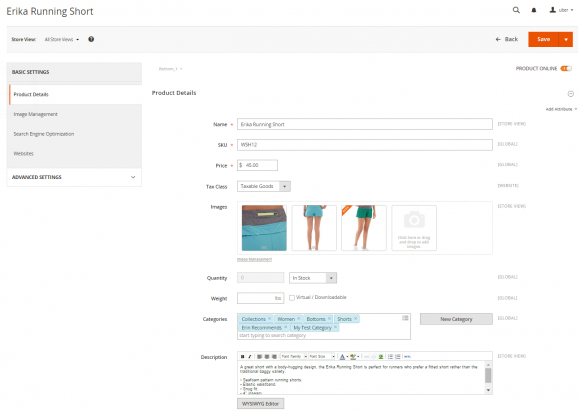 The revised layout for editing product information
Support for Magento 1
The first question on all customers' lips will be: "what does this mean?" and "what should I be planning?" The bottom line is – at the end of the day – that Magento 1 customers should be planning to migrate over time.
The specifics will be driven by what version you are running and what support is available.
If you are not using Magento, then – come November – you will only be able to license Magento 2.
Magento Community Edition customers do not have support, so they are no more "at risk" in the future than they are now – with the big caveat that there will be no new feature releases or, we expect, 3rd party module introductions or upgrades.
For Magento Enterprise Edition, it all depends on what version you are running. For Magento Enterprise customers using 1.13 and 1.14, support will be provided for a further 3 years from the November date. Releases will only cover bugs & security issues – no feature improvements will be provided. In the third year of that period, only Priority 1 issues will be tackled.
For Magento Enterprise Edition customers with versions older than 1.13, the software will effectively move out of support.
How do I upgrade?
Overall, our view is that this is not an upgrade – it's more of a re-build.
Magento is providing some migration scripts which will automate the migration of data (products & content etc). However, the front end will require substantial re-work to make it compatible with the new framework approach as will any functional customisations. 3rd party modules will require upgrading as well. Because it is close to being a rebuild on a new platform, it should be treated as an opportunity to re-think the website's navigation, usability and overall look and feel. For customers who do not yet have responsive websites (to cater for mobile devices), this could be the moment to gain that advantage.
Screen Pages' approach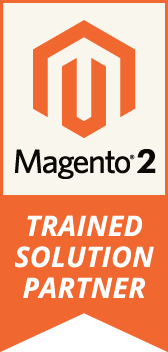 Screen Pages – as a Gold partner – is working hard with Magento to ready itself for Magento 2 and to keep at the forefront of what Magento has to offer. We have already acquired the certification "Magento 2 Trained" and we shall be seeking certification for all staff on the new version.
---
---