Crown Brush, one of the most established makeup brush companies in the world, has appointed Screen Pages to support, manage and further develop its website. The site can be visited at http://www.crownbrush.co.uk/
Crown Brush was founded in 1984, Crown Brush is one of the oldest and most established brush companies in the world. With over 30 years of brush making experience, Crown Brush manufactures and delivers products to over 80 countries worldwide. It has a manufacturing capacity of over 90,000 brushes per day and it continues to grow. Crown Brush is now recognized by the beauty industry as the global leader in cosmetic brushes.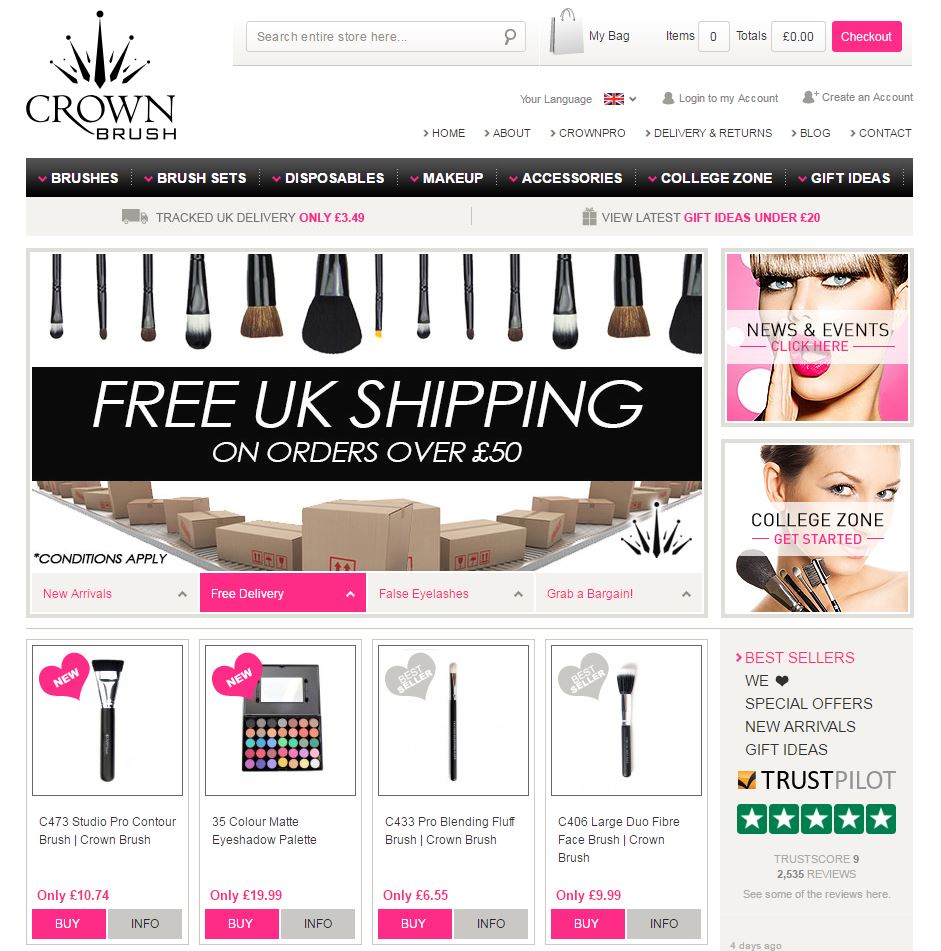 Crown Brush is a makeup brush and cosmetic manufacturer that offers the largest selection with the best quality at the best price. It is one of the largest and most trusted brands in the industry. Clients include everyone from individual artists to senior buyers for global retail chain stores. It is capable of turning a product from conception to completion faster than any other brush company. Whether the customer is looking for private label or customized products, Crown can deliver superior products at the best and lowest prices.
Crown Brush has distributors based in 6 different countries which enables it to service all corners of the world efficiently.
As Crown Brush has expanded online, the need for improved e-commerce guidance and support grew. Screen Pages successfully migrated its website in the spring of 2016 for ongoing hosting and support, backed by access to the resources, experience and structured support channels that Screen Pages as a Gold certified Magento partner offers, such as professional support and service for Magento, as well as long-term attention to a client's needs for flexibility and ease of maintenance.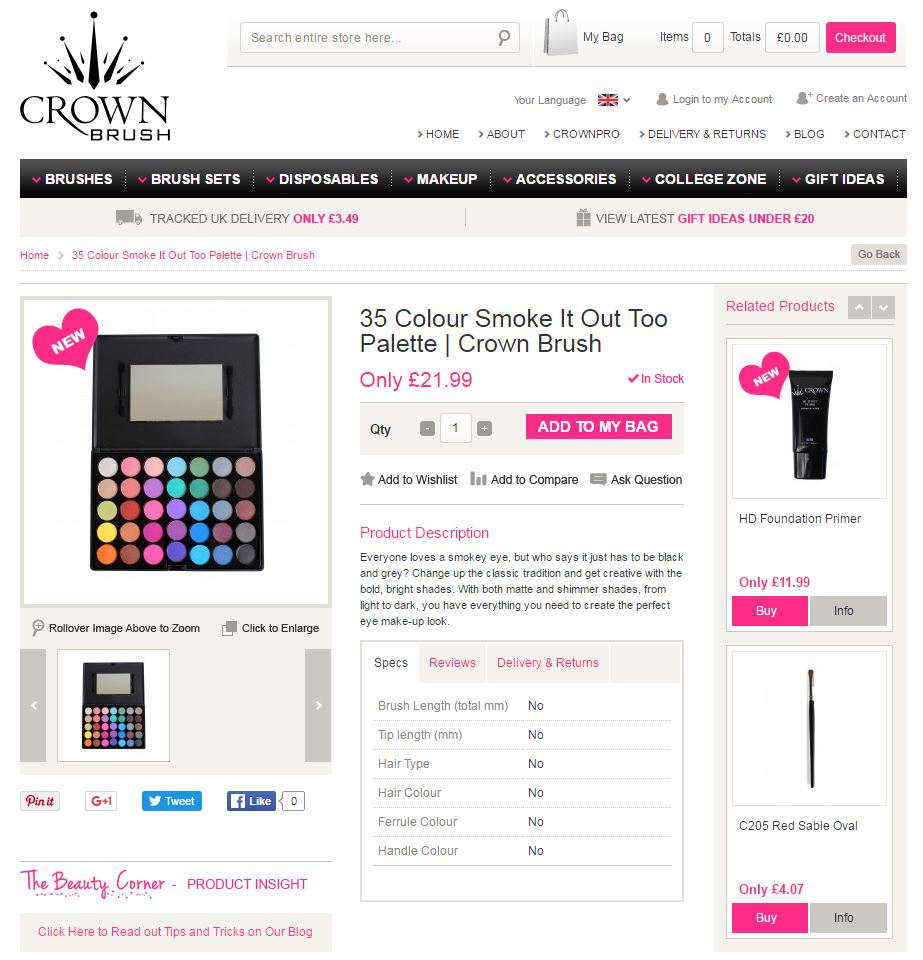 Oliver Jones, director at Crown Brush, said: "Our business was expanding rapidly on Magento, but we needed access to greater e-commerce and Magento experience backed by professional development and a structured project and support team. We could see that Screen Pages – as a Gold Magento partner – could provide us this. We have been exceptionally pleased with the results so far: the sites are running smoothly, quickly and we can see positive results already."
Roger Willcocks, director at Screen Pages said, "Crown Brush is successful, trusted, global brand that has thrived over many years. It's very exciting to work with its management to develop and extend this success via e-commerce."