How to promote your content better
Excellent article from Ometria regarding content distribution. Here's a summary & the key takeways - but, you should really read the whole article!
"That online retailers are responding to consumer demand for content - from blog posts to lookbooks to interactive experiences to vlogs (the list goes on) - is undoubtedly true, and some brands are doing really exciting things in this space, using content to build their image, attract new customers, and make sure existing ones remain loyal.
Nonetheless, crossing the content/commerce divide is still a daunting prospect. Using examples from those that are leading the way in ecommerce content marketing, this blog post will explore five key opportunities for promoting your content, both on-site and off, including:
Your homepage
Your site navigation
Category and product pages
Social media
Email marketing"
Key takeaways
The way you promote your content marketing assets will have a critical impact on how effective they are at driving customer interest and conversions.
Onsite:
Unleash your content from the confines of your blog section, and set it to good use aiding conversions in the rest of your site. This might be:

On your homepage
In your navigation bars and drop down menus
At product/category page level

That said, be careful that you use the right content at the right time so that it doesn't distract visitors from purchasing.
Offsite:
There are a whole host of ways that you can pimp up your social posts to make them more engaging - ensure you're optimising each and every one to maximise the chance of click-through.
When posting your content to social media, make sure that there is a strong call to action to encourage people to click through to your site (even if they can fully consume the content in question on that social platform).
Try including links to your content in your emails, or even dedicate whole campaigns to promoting particularly strong pieces of content.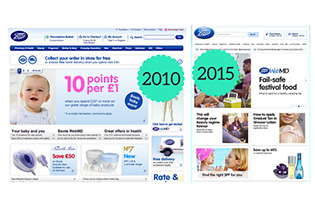 Read the whole article on Ometria's blog: https://www.ometria.com/blog/ecommerce-content-promotion