PWAs: The future of eCommerce
Watch our 45-minute webinar with Google and Vue Storefront where we cover the vast capabilities of Progressive Web Apps from bridging the mobile revenue gap, to improving the user experience and some of the big companies currently using PWAs, such as Zadig & Voltaire and ASDA George.
We have seen the power of PWAs with our client, Foodway.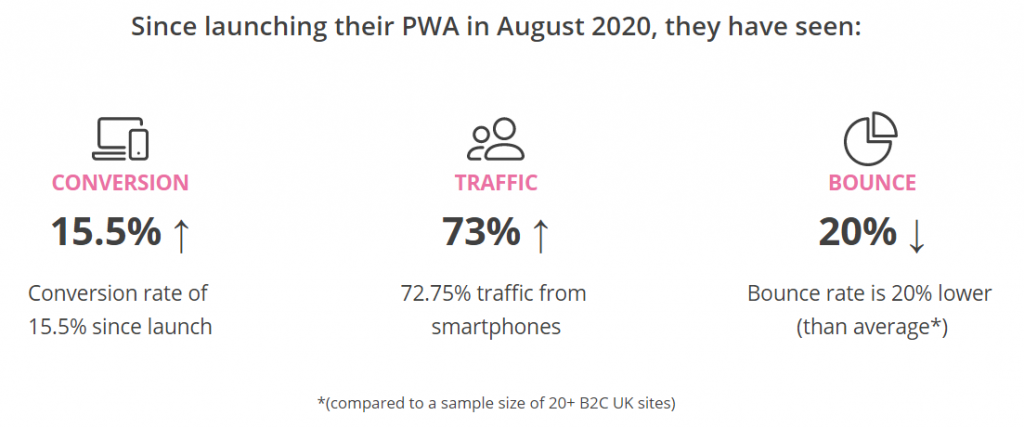 Want to know the basics of PWAs? Read our FREE White Paper here.
Speakers:
Sarah Willcocks, CEO/Owner, Screen Pages
Natasha Kosoglov, Mobile Performance Lead, Google
Patrick Friday, CEO/Owner, Vue Storefront
To view this Webinar, enter your details below.