Magento Imagine 2019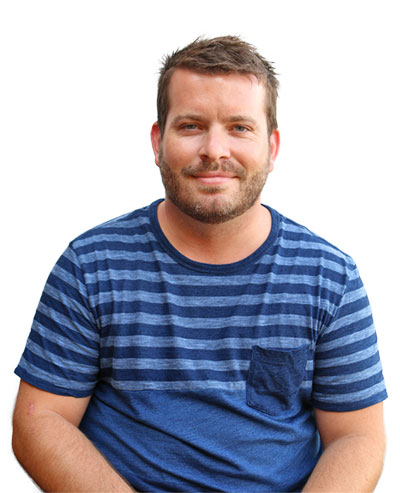 This year was my 2nd year at Magento Imagine and Screen Pages' 3rd and we came with the full set of a seasoned veteran of all three, me and the excited first timer, so it was a good opportunity to get a range of views on what the conference offered.
I think it's fairly safe to say that this was the busiest Imagine of any that we've attended, both in terms of the number of attendees but also how much got done in terms of meetings, introductions and real business. The Sponsors Marketplace never felt quiet, even straight after the legendary party there was an energy in the air… although not quite as effervescent as the previous days.
"This was the busiest Imagine of any that we've attended"
Being a UK partner, there weren't too many customers there that we could speak to but over the four days of the event, we were there we still managed to meet brand new partners that will help us add value to our customers' businesses. We also got to meet loads of people from Adobe and Magento that we wouldn't have had chance to speak to otherwise who gave us really valuable insight into the direction of the platform and the integration of the two businesses over the coming years. Finally, we got to re-affirm those relationships with our partners that we don't get to see as often as Imagine draws a pretty big and geographically diverse crowd.
The partner summit on Sunday afternoon is always a good way to get a cliff-notes summary of what will be being announced over the coming days. It's also a great way to celebrate those partners, from both technology and solution partner programmes, who've done outstanding work in the last year and get introduced to a few that you might not have heard of before. It's great to see that both tech and solution partner programmes are growing as it shows there is an even bigger market to go after, even if it does mean a few more competitors for us in the long run. Luckily on that front, all competitive rivalries are left at home before everyone gets to Vegas and we spend as much time hanging out with our competitors as we do our partners.
"It's great to see that both tech and solution partner programmes are growing"
Monday and Tuesday were the busiest days in terms of content with breakout sessions, keynotes and networking events all vying for your time and sometimes they feel like both really long days and over in a flash. It's always possible to miss something that you later wish you'd caught and simultaneously find yourself in a breakout session that goes way over your head and/or misses a lot of the detail you'd like but I don't think there is a single one you could attend and not learn something.
I was lucky enough to be conducting one of the breakout sessions in the Small Business track and got to share our tips for delivering the best Magento 2 upgrade project you can. It was really well received by the audience and I was answering questions from merchants for a good half an hour after my talk had finished, so there was obviously a lot of questions that US merchants have about the best way to make that jump.
"I was answering questions from merchants for a good half an hour"
What struck me as odd this year is the sheer number of events and parties organised by attendees of Imagine outside the main schedule of talks and events. If you're the social butterfly type, you could easily fill up every spare hour of every day of the conference and forget what your room looks like completely. You also couldn't possibly go to everything that you're invited to, so it was good that you could divide and conquer.
The opening night networking event and the Legendary party on the Tuesday are always immensely good fun and offer a real danger of "over indulging" and then spending the next day's conference wishing you were back in your hotel room for a few more hours. Luckily, it's Vegas, so everything inside is air-conditioned to within a degree of the perfect "getting over a hangover" temperature and Imagine is not short on free food and drink to help take the pain away.
The final day for us was Wednesday and it offered a chance to attend those last few breakout sessions (or host them in my case), the final general session and things like Dev Exchange. It's also a great opportunity to get some time by the pool when you know you're not missing anything, if you're lucky enough to have a flight later in the afternoon that is.
So apart from jet-lag and lingering resentment from your colleagues who didn't get to go, what would we take away from Imagine 2019?
The eco-system is growing, even after the merger of Adobe and Magento. New solution and technology partners are joining the community all the time, as are new developers and merchants so the opportunity for everyone is still growing.
It's getting more competitive now that everyone is getting more to grips with the platform and it stabilises from the early Magento 2 days.
Magento 2 is definitely entering that more established phase where the future is less about hundreds of new features every year and more about the quality of the platform improving.
Magento couldn't exist without the community of developers and partners behind it. This isn't a new revelation but it's increasingly clear that some of the platform enhancements released recently, or coming shortly, would be years behind where they are if it weren't for everyone in the eco-system willing things forward.
Everyone can't help but get slightly ahead of themselves about PWA's and what it would actually mean to build a site using the tools that are available now. Don't get us wrong, it's ground that we'll all be treading this year but I suspect we'll be hungrily gobbling up new PWA Studio features as soon as they're released.
"The eco-system is growing, even after the merger of Adobe and Magento"
Am I looking forward to Imagine @ Summit 2020?
Yes, I definitely am.
See you there.