Sheerluxe 2015 e-commerce conference: we'll be there
We're proud to be speaking at the next Sheerluxe E-commerce Conference on 13th & 14th May 2015 in London.

SheerLuxe.com is an online lifestyle magazine featuring news and views on the latest and most desirable fashion, beauty, wellness and lifestyle products, brands and goods on offer. Alongside its myriad editorial, is a shoppable fashion boutique, Luxe Ltd - its flash sale offering and over 30 shopping guides directing consumers to the best online destinations. Thanks to its well-established consumer email database, SheerLuxe is an interesting online media to direct consumers to e-commerce marketeers. According to Sheerluxe Founder Georgie Coleridge Cole: "In a world infiltrated with sales messages and increasingly savvy consumers, SheerLuxe responds to brands' online marketing needs, allowing them to directly and efficiently target consumers looking to research, discover and interact."
This e-commerce event will concentrate on the issues and challenges faced by retail brands in selling their goods online. The theme of the event will be how to put the customer into the centre of everything: the audience will receive strategic advice about how to align their organisations behind this goal, too, plus tactical advice. Screen Pages will presenting quick-fire e-commerce tips and advice to improve customer acquisition, engagement and retention that retailers can easily implement on their e-commerce websites based on our experience working with the creative, marketing, and technical teams of 100s of niche retailers.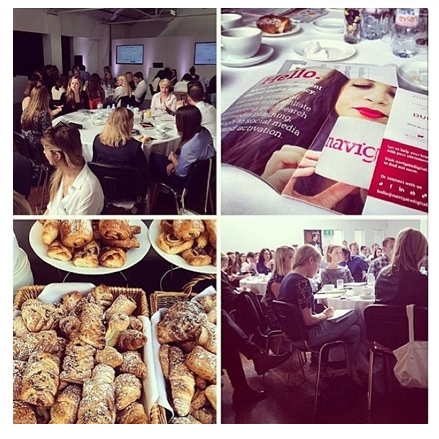 Speakers will include leaders & experts from companies such as OKA, Agent Provocateur, Liz Earle, Rodial, Radley, Avenue 32, 77 Diamonds, Sterling Marketing, Leapfrogg & many more.