We looked at the analytics data from December 2nd (Cyber Monday) for 11 niche retailers selling lifestyle goods, including Argento, Atterley Road, Loake, Micro-Scooters, Christopher Ward, Van Dal, Real Flowers and This Works.
In aggregate, this represents nearly 100,000 visitors making over 5,000 orders.
Overall activity
Websites were much busier than last year: the average number of visits was up 53% on Cyber Monday in 2012.  Just under 40% of traffic visited the websites from small screen devices (23% from tablets and 15% from mobiles).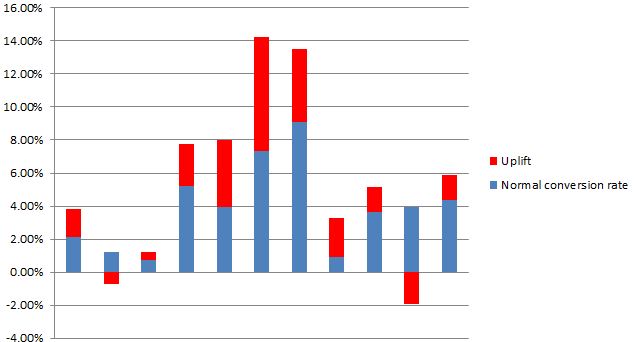 Conversions higher: especially on desktops
In the enthusiasm to shop (or snag a bargain), average conversion ratios were up 60% - from an average of 3.87% for the year to 5.93% on the day itself.
Breaking that down, we can see that the majority of actual business was conducted on desktops: desktops accounted for 75% of the sales versus 62% of the visits, punching above their weight. Mobile browsing activity represented 15% of all visits, but only 3.5% sales. This raises some interesting questions around shopping practices with mobiles - perfect for quick checks and browsing, perhaps less comfortable for purchases. Tablets hold their own: 23% of traffic and 21% of sales.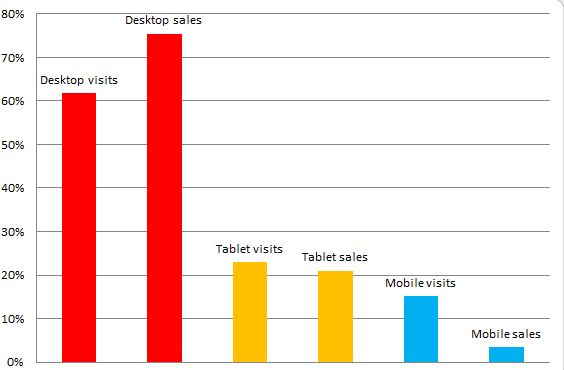 For further Cyber Monday statistics, see Econsultancy.