Research: the impact of social media on e-commerce websites
Social media – not quite the next big thing for online retail or black hole?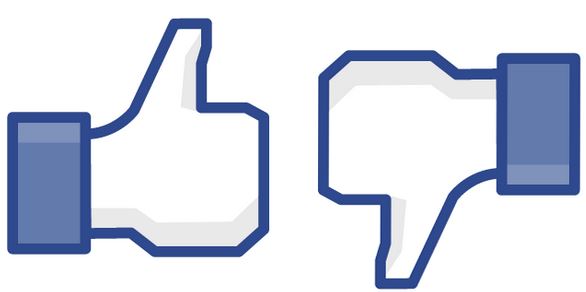 Many online retailers spend a lot time managing or stimulating their social media channels. Many marketeers will advise that social media are vital to enhance a brand and its reach, boost consumer confidence and develop "communities" of interest, as well as attract new customers and provide a convenient service and communication channel.
Via Google Analytics, we looked at how and which social media drove traffic and sales to 20 e-commerce websites, including Atterley Road, Loake, This Works, Choc on Choc, Bella di Notte, Real Flowers & Pantherella. It must be said at this stage that this analysis comes with a large caveat, namely not all traffic is properly attributed, especially in the case of mobile apps.
We looked at visitors over the past year on sites who receive towards 100,000 visitors per day in aggregate.
Social media accounted for 1.1% of all traffic to these websites, ranging from 2.91% to 0.08% in the sample.
Sales attributed to traffic from social media accounted for 0.3% of sales, ranging from a miniscule percentage to 1.78%
Conversion rates at 0.78% are 62% lower than the websites' average. Even when one includes "attributed" sales across multiple visits via several channels, the figures are not flattered.
In terms of which social media produced the best results, the clear winner overall is Facebook - at roughly one half of all traffic. In some cases, especially with lifestyle topics such as food, flowers and gardening, Pinterest performed well (at 65% of all social media in one case).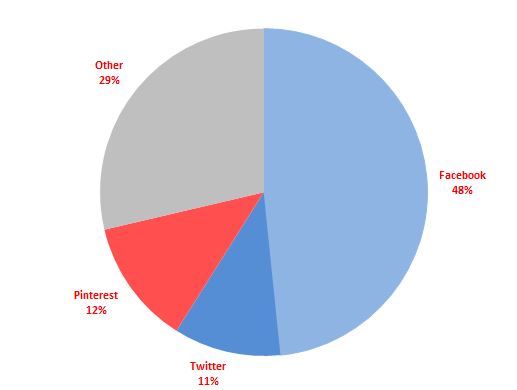 Breakdown of website traffic from social media

Facebook also converts better than other social channels at 1% - but this is still well below site averages as a whole.
One big caveat, however
According to Tim Leighton-Boyce, analytics consultant, this data - carefully compiled from Google - does not account for "dark social" - the bulk of social visits to sites is not attributed correctly. It VERY frequently appears within the "direct" reporting category when people are using mobile apps (such as the Facebook or Twitter app) - instead of web browsers. Since so much social activity is conducted via apps on mobile devices this makes a mockery of most of the data: some reports show that 90%+ of all social traffic was being incorrectly attributed.
Conclusion
Retailers must build a business and marketing case for the time and money that goes into social channels. Considered from a financial or "results-oriented" perspective, the activity does not stack up. However, much social marketing is conducted for brand building reasons, so the PR and "halo" factors can justify the effort.
In any event, says Tim Leighton-Boyce, "if you start tagging your social links in order to increase the accuracy of reporting, it may turn out that the situation does not change dramatically. The revenue stays feeble compared to other channels. Proponents of social will argue against this stance, by saying that the most effective social links are the organic ones (which will not have your tags). My gut instinct is that social does indeed have a function, as does use of sites on phones, but people do not seem to actually buy during sessions."